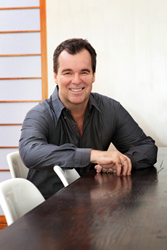 ...when investors and first home buyers are locked into a traditional mindset, then their opportunities are constrained.
(PRWEB) May 26, 2014
The Real Estate Institute of Australia and Adelaide Bank have released the country's latest housing affordability report. This, together with new figures from the Australian Bureau of Statistics (ABS), have led to calls from property investor, Rick Otton, for more innovation in real estate investment.
Known for his non-traditional approaches to buying and selling real estate, Mr. Otton says the new figures illustrate several irrefutable facts: that people now sacrifice over 30 percent of their income to repaying their home loans, and that the number of first home buyers is at its lowest since November 2011.
"It's true that property prices, particularly in Sydney and Melbourne, are still on the rise, and the banks are offering low home loan interest rates", said Mr. Otton. "But the hard truth is that when investors and first home buyers are locked into a traditional mindset, then their opportunities are constrained."
"Those who choose to not embrace modern, proven, and innovative real estate investment strategies, will continue to feel as though they are locked out of the market", he continued.
"And I am not talking about just first home buyers here, there are many other people who already own property, or a significant share in one, who want to grow their property portfolio – they especially can easily implement all of the innovative techniques I have used to grow my own substantial property holdings."
Mr. Otton is known in the real estate investment industry as a creative thinker and for his generosity of information sharing. He has a regular iTunes podcast series 'Creative Real Estate' and offers a complimentary Power Property Profits Pack on his ReadySetBoom.com.au and RickOtton.co.uk websites.
Parramatta and Sydney Seminars
Wanting to reach out in person to as many investors as possible, both novices and the more experienced, Mr. Otton has just announced a series of free-to-the-public seminars, the first to be held in Parramatta and Sydney city this week.
"In these 2 hour seminars I get straight to the point. I want to show people who feel as if they are constrained by the inability to meet lender requirements, or whose income does not stretch to service a typical loan, that there are other options available to them" said Mr. Otton.
"Housing affordability in the traditional sense is unlikely to improve in the months ahead, so this is an ideal opportunity for Sydney real estate investors to broaden their horizons, to really understand that perhaps they don't have to sacrifice 30 percent of their available income to home loan repayments."
Registration to Mr. Otton's Ready, Set, Boom seminars throughout May and June is advisable. To secure a complimentary seat, visit http://www.readysetboom.com.au or phone 1300 888 450.
For over 20 years property millionaire Rick Otton has built an impressive real estate portfolio using innovative strategies that he has developed – strategies in which transactions are made without the need for traditional bank-type loans. He constantly refines his techniques as he buys and sells properties through his We Buy Houses Pty Ltd business, which operates in Australia, New Zealand and the UK.
A gifted speaker and educator, Mr. Otton conducts regular free seminars across Australia, which build on the concepts he shares in his 2012 book 'How To Buy A House For A Dollar', voted by Money Magazine and Dymocks Book stores as one of the Top 10 Most Popular Finance Titles for 2013.
He regularly records and publishes iTunes podcasts via his channel Creative Real Estate.
His innovative low-risk, high-reward approach to Australian real estate investing has been featured in a variety of television programs and magazines, including Today Tonight, A Current Affair and Australian Property Investor.
To register for one of Mr. Otton's free Australian one day seminars visit http://www.readysetboom.com.au or phone, in Australia, 1300 888 450.