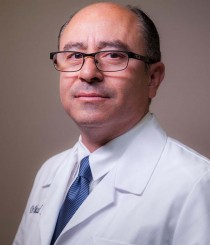 Houston, TX (PRWEB) August 11, 2017
Antoine Dental Center and Houston dentist, Dr. Nazari, are currently offering orthodontic treatments and procedures. Orthodontic treatments straighten teeth and correct misaligned jaws. Adults and teens alike can benefit from treatment, and anyone with healthy teeth and gums may be a candidate.
Dr. Nazari offers comprehensive treatment. Many popular treatments involve classic braces, ceramic braces, lingual braces and clear aligners. Some of the most revolutionary orthodontic treatments available through Antoine Dental Center include:
1. TADs
TADs are special supports that help anchor braces and prevent teeth from moving inappropriately or in undesired directions. With TADs, patients can often avoid the use of unpopular appliances such as headgear and bumpers, and they can enjoy faster, more comfortable treatment.
2. Propel Orthodontics
The Propel system is a patented system that can speed treatment up to 50 percent or more without the need for surgery. Propel works by stimulating blood flow and healing in the bone tissue so that the tissues remodel more quickly during treatment. This allows patients to enjoy targeted treatment and faster results.
3. Self-ligating braces
Self-ligating braces use brackets which have clips that eliminate the need for elastic ties. These clips reduce friction and allow the archwire to move freely. For patients, this means less pain and faster treatment. The brackets also tend to be smaller with a lower profile. Self-ligating braces are available in both conventional metal and discreet ceramic versions.
4. Invisalign
Invisalign is the most popular type of clear braces. These aligners are easy to remove and slip back into place, and because they are removable, patients do not have to give up their favorite foods, their normal dental hygiene routine or their favorite activities.
About Houston dentist, Dr. Nazari
Dr. Nazari graduated from Texas Southern University in 1991 and began his career as a Registered Pharmacist. He continued his studies at the University of Texas, Houston, and graduated with honors with his DDS in 1998. He has nearly two decades of experience serving patients in the Houston area, and he founded Antoine Dental Center with a vision of creating a dental office that could serve patients' comprehensive dental needs in one convenient location. Today, Dr. Nazari is a member of the Greater Houston Dental Society, the Texas Dental Association, the American Dental Association and the Academy of General Dentistry.