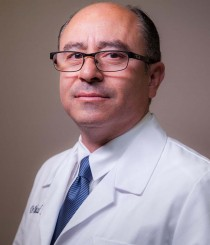 Houston, TX (PRWEB) May 01, 2017
Houston dentist, Dr. Behzad Nazari, announces that his dental office, Antoine Dental Center, is now offering a variety of promotions on dental treatments to help patients improve their smile. Cosmetic dentistry is the specialty concerned with improving the appearance of the teeth and gums. While some cosmetic dental treatments have permanent results, others are temporary. Patients who want their smile to look better in more than one way can receive a smile makeover consisting of multiple cosmetic treatments. For more information about these promotions, visit their website.
The selection of cosmetic procedures performed at Antoine Dental Center includes options to address virtually every aspect of the smile. For teeth that are badly formed or damaged by decay or trauma, treatments can be used to remove the damaged areas or conceal the flaws. For example, bonding can be used to build up those teeth, and tooth recontouring can be used to remove damage and smooth enamel. Veneers and crowns are available to conceal imperfect teeth. Teeth whitening is available in Zoom and Pola bleaching treatments, which can eliminate most surface stains. Dentures are also available to replace any missing tooth. A smile makeover, planned on a custom basis for patients, is available for an organized approach to total smile improvement.
Many other treatments are also available at Antoine Dental Center, including a full range of orthodontics. Restorations offered at the office include tooth-colored fillings, inlays, onlays, and root canal treatment. Periodontal treatments for gum disease, such as deep cleaning and gum flap surgery, are also available. Braces offered at the office include metal braces, lingual braces, Incognito braces, self-ligating braces, and Invisalign. Propel orthodontics, osteoperforation, and TADs are also offered at Antoine Dental Center.
Dr. Nazari has been treating patients in Houston for eighteen years. Before going to dental school, he graduated from Texas Southern University in 1991 and worked as a Registered Pharmacist. Dr. Nazari earned his DDS with honors at University of Texas at Houston Dental Branch in 1998. Since beginning his dental career, Dr. Nazari has completed continuing education, totaling more than 1,800 hours in order to offer patients the broadest possible range of treatments and technologies. Dr. Nazari is a reputable member of the American Dental Association and several other professional organizations in his field.