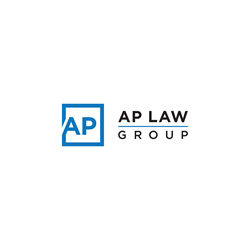 Big Law Firm Results with Small Law Firm Attention
HOUSTON (PRWEB) June 10, 2021
Houston-based law firm AP Law Group is proud to step into the community today as we join the Greater Heights Area Chamber of Commerce. As a burgeoning practice in the Houston Heights, the group seeks to establish a strong foundation of community involvement.
"If the past year has taught us anything, it's how important community is," says Arsha Pourghaffar, Founding Partner. "Now more than ever, it's important for us to step into our community and build a stronger network of local businesses."
Founded in 1988, the Greater Heights Area Chamber of Commerce (Chamber) serves hundreds of local businesses in the Heights area of Houston and beyond. It is with great pleasure that our attorneys join this network of business veterans and entrepreneurs. Through educational and networking opportunities, the Chamber provides business owners with access to valuable resources.
Says founding partner Gilbert Mindiola, "Joining our local Chamber of Commerce is a symbol of our dedication to the Houston community. As we invest in our own growth, we also want to be active members who contribute to the growth of local businesses."
About Arsha Pourghaffar: Pourghaffar is a Houston-based personal injury lawyer who strives to help injured Texans hold the liable accountable. As a student of the University of Houston Law Center, Pourghaffar served on the Honor Board of the school. He also served as a judicial intern for the Honorable Kenneth M. Hoyt of the United States District Court for the Southern District of Texas. As a founding partner of AP Law Group, Pourghaffar seeks justice for victims of negligence.
About Gilbert Mindiola: The second founding partner of AP Law Group, Mindiola transitioned into personal injury law after working in the legal sector of the Oil & Gas industry. As a law student, Mindiola interned under Justice Eva Guzman in the Supreme Court of Texas. He was also Vice-Chair of the Student Division of the State Bar of Texas and was heavily involved in the Law Center's Entrepreneurship and Community Development Clinic.