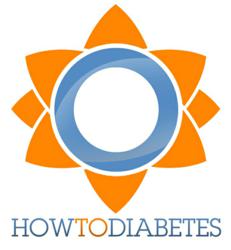 Our hope is that the program will curb unhealthy patient behavior by providing a positive boost.--Boost Daily CEO Jared Green
New York, NY (PRWEB) July 02, 2013
Boost Daily, a New York-based mobile messaging startup, today announced the official launch of HowToDiabetes, its innovative new text messaging program for helping save lives and improve the health of diabetics. The 30-day program sends three daily messages that deliver insulin and oral medication reminders, educational tips, and motivational quotes which promote healthy living and encourage users to follow proper diabetic procedures.
"Mealtimes offer the perfect opportunity for sending messages reminding diabetics of their three Ms – Meals, Meds and blood Measures," said Boost Daily CEO Jared Green. "Our hope is that the program will curb unhealthy patient behavior by providing a positive boost."
The pioneering new text messaging program was beta tested by Diabetes Daily, the largest online diabetes forum, which boasts more than 65,000 members. Users provided rave reviews of HowToDiabetes, calling the program valuable and encouraging.
"I love the text messages. They are very helpful, give me insight and reinforce things that I need to do," said Craig Decker, a beta tester. Another user admitted being forgetful about taking her insulin, but enthusiastically stated: "When I get my text, it clicks." Kathe Peterson, another satisfied tester who discovered the program through Diabetes Daily, noted that the mealtime reminder text messages were neither belittling nor boring.
"We wanted to make it simple for users," said Green. "Diabetes management tools have historically involved app downloads or cumbersome user responses. But with HowToDiabetes, a user simply enters his or her information and mealtimes on the website and the three daily messages flow for 30 days with no responses required."
HowToDiabetes is currently being examined by the American Diabetes Association for inclusion in their Living With Type 2 Diabetes program. With the Centers for Disease Control and Prevention (CDC) recently reporting that the number of people with diabetes in the U.S. is on track to triple by 2050, several pharmaceutical companies have also expressed interest in becoming sponsors of the beneficial new program.
About Boost Daily:
Boost Daily is a New York-based technology company improving the lives of diabetics through its innovative new text messaging program HowToDiabetes. The 30-day, hassle-free system provides diabetic users with three daily text messages reminding them to take their insulin and oral medication, and providing healthy living tips and motivational quotes. Among the mobile messaging company's notable advisors is Michael Carozza, former VP of Federal Affairs for Bristol Myers Squibb, one of the largest manufacturers of diabetes drugs.