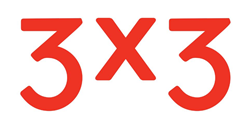 "After a strong December, it's hard to see January as an opportunity," says 3x3 CEO, Mike Provance. "But perspective is everything. Data from the 3x3 Retail Network shows that January can be a productive month to create consumer demand."
NEW YORK (PRWEB) December 16, 2020
Digital customer engagement company 3x3 is pleased to release a proprietary report that offers insights for beverage alcohol retailers and suppliers looking to drive growth in January 2021 and beyond. January is an infamously slow period for beverage alcohol sales after the fourth quarter holiday rush. This year, that will be compounded by COVID-19. The report is informed by unique insights into sales trends, yielded from the receipt data of influential beer, wine and spirits retailers around the country. The full version is now available to access via the 3x3 website.
From December 2019 to January 2020, dollar sales for beverage alcohol retailers in the 3x3 network fell by $50 million. That's not in isolation — from December 2018 to January 2019, dollar sales fell by $64 million. Within each category (beer, wine and spirits), monthly sales-dollar figures dropped by half. 3x3 data shows the same plummet in average customer basket size between December and January, year after year.
"After a strong December, it's hard to see January as an opportunity," says 3x3 CEO, Mike Provance. "But perspective is everything. Data from the 3x3 Retail Network shows that January can be a productive month to create consumer demand."
Retailers and suppliers can use January to create strategic demand and get ahead of the curve. In the report, 3x3 outlines several proactive steps for continued success.

After the holidays, focus on inventory management improvements and keep inventory lean. Look at potential software updates, new shelving and displays, or better storage organization.
Spend time with the products already in stock. Find the ones with the best margins, then concentrate on marketing and merchandising them
Invest early in digital marketing. It's vital to have ongoing communication with customers for off-season success, and digital advertising can help reach new customers
Focus on lower cost offerings. A majority of consumers will not want to spend big on booze after the holidays, but 3x3 saw strong sales and above average basket spend in January 2020 on three lower-price varieties
Consider promoting low-alcohol and no-alcohol products as consumers enter "Dry January." Health and wellness has a growing impact on drinks trends: 52 percent of millennials drank more alcohol-free beer and mocktails in 2020, and 61 percent tried alcohol-free beer for the first time during COVID-19
Provide diverse offerings and a holistic e-commerce strategy. The mix of January cold and COVID-19 means decreased foot traffic as consumers make fewer trips. E-commerce should pull hand-selling from the physical world into the digital one
Get creative to drive demand. Consider replacing in-person tastings with at-home kits that can be picked up curbside. Curate boxes that make it easy to get all the ingredients for popular cocktails. Recreate the on-premise experience by offering ready-to-drink varieties (batched, bottled, or canned)
"Consumers need to be led," says Jeff Nedeau, wine shop owner and Director of Strategic Account Management at 3x3. "You can't wait around to see if they're coming to you."
For more details, additional insights, and information about 3x3's methodology, access the full report at 3x3's website.
For media inquiries, please contact Josh Zoland (jzoland@colangelopr.com) or Michelle Erland (merland@colangelopr.com) of Colangelo & Partners.
About 3x3 - http://www.3x3.us
3x3 is a digital customer engagement company that marries consumer intelligence gathered from transaction data with localized customer acquisition and retention tactics to unlock value for brands, retailers and consumers of beer, wine and spirits. The company's marketing technology helps influential brands and retailers localize emerging beverage trends to capture market share from competitors.