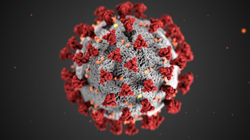 CHICO, Calif. (PRWEB) June 09, 2020
Starting in February of 2020 the novel virus COVID-19 entered the United States. Over the next few months this respiratory virus spread across the country, ravaging large cities and small towns. The corona virus pandemic has caused widespread closures that have led to skyrocketed unemployment rates. The US is currently experiencing an unemployment rate of 14.7%, the highest is has been since the Great Depression. Manufacturing of many goods has been slowed or halted due to lower demand or stay at home orders.
The pandemic has caused an economic downturn that has impacted small businesses all over the country. At Junk Car Traders we have witnessed the impact firsthand. In the beginning, our revenue per car was down considerably and our website traffic was also substantially lower. We were struggling to sell our average number of cars. Across the board, every metric we use to measure the success of our business was down a staggering amount.
However, it was not just us. This April new car sales were down 45% in comparison to April 2019. Not only are sales down, but there will be a shortage of new cars. This is because the auto industry has essentially been closed for two months. This means no new cars have been made and new cars will not be ready when the economy reopens.
With the future so uncertain, these findings can seem daunting. Surprisingly, at the end of April, Junk Car Traders has experienced incredible improvement. Our revenue, car sales, and website traffic has greatly increased, resulting in a record month. While we cannot say for certain why this month has reached record numbers, we can speculate. It may be due to pent up demand. For the last two months buyers have been unable or unwilling to buy junk cars. Now that the economy is beginning to reopen, they are rushing to make purchases. This could be driving our revenue up.
We are incredibly grateful after this difficult period for our country and the world to see this surprising upturn and we hope that other businesses across the country are experiencing this as well.
If you are interested in taking advantage in the increased car prices, you can learn more about our selling process here: https://www.junkcartraders.com/sell-junk-car/
Some of the information in this article was provided by https://cars.usnews.com/cars-trucks/coronavirus-and-cars#Will-the-Coronavirus-Cause-a-Shortage-of-Cars-to-Buy-or-Lease?-