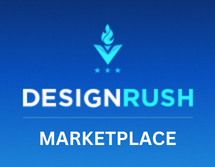 MIAMI (PRWEB) January 27, 2023
Federal contract spending declined by 7% in FY 2022, NextGov reports.
Despite this, Lean Discovery Group, a Virginia-based software development company, successfully breaks into this sector with the help of the DesignRush Marketplace.
By subscribing to the Marketplace, Lean Discovery Group was able to simplify the lead generation process with a dedicated agency advisor who helped handle new client interactions.
Particularly, the company was able to:

Connect with projects averaging $50,000
Subcontract for the Department of Defense's PHP development project
According to Lean Discovery Group Founder and CEO Ethan Halfhide:
"The DesignRush Marketplace has allowed me to hire a head of sales who will now be handling new client interactions. It's been amazing. We get some of our higher-paying contracts through this service. I would highly recommend it."
About DesignRush:
DesignRush.com is a B2B marketplace connecting businesses with agencies through expert reviews and agency ranking lists, awards, knowledge resources and personalized agency recommendations for vetted projects.