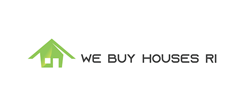 Avi K says "We have made sure that we have been there for our fellow Rhode Islanders during this time. You have more important things to think about than finding a realtor, making repairs and selling your home, which can take months."
PROVIDENCE, R.I. (PRWEB) March 22, 2021
The Rhode Island job market finished poorly in 2020. They ended up with significant job losses and a rising unemployment rate. With the resurgence of Covid-19 and government restrictions, it set up a perfect storm to damage the economy and set up challenges for the year 2021. This is where companies like We Buy Houses RI can help.
Since March of 2020, Rhode Island has lost 46,500 jobs. Making it one of the worst years in Rhode Island's history for job loss. The hardest hit areas were restaurants, bars, arts and entertainment venues, retail shops and hotels. Almost every industry sector got hit last year, but manufacturing and construction suffered the smallest losses. An economist and professor at Bryant University said, "The data doesn't look good at all and is consistent with what we've expected because of the coronavirus and the pause. When the state is put on pause, businesses feel the pain, sell less and employ less people."
Businesses have shuttered completely. Right after the announcement on March 16th, 2020 restaurants like Bravo Bistro in Providence announced they would close permanently. It was quickly followed by Nick's of Westminster and then more fell from there. With those closures come job loss and financial strain. The biggest stress put on everyone is how to pay for your rent or mortgage. This is why there has been an up tick in searches like 'Sell my house fast RI.'
The housing market in Rhode Island was heavily impacted by Covid and job loss in the second quarter of 2020. Some people have taken to uprooting everything and moving to where jobs are more plentiful and less impacted by Covid. This leaves them with the difficult decision on what to do with their home. Even though the housing market was performing better than during the housing crisis it still felt a hit, especially in the second quarter of 2020. Homeowners have been left with an uncertain future.
Avi K says, "We have made sure that we have been there for our fellow Rhode Islanders during this time. You have more important things to think about than finding a realtor, making repairs and selling your home, which can take months. We can take you from start to offer in as little as seven days. In some cases we can even keep you in your home." This is great news for homeowners in this uncertain market. Companies like We Buy Houses RI give homeowners hope.
About We Buy Houses RI
Based out of Providence, Rhode Island, We Buy Houses RI is a real-estate solution and investment firm that specializes in helping homeowners get rid of burdensome houses fast. They are investors and problem solvers who can buy a house fast with a fair all-cash offer.
Media Contact:
Name: Avi K
Phone: (401) 489-1922
Email: WeBuyHouseRI@gmail.com
Website: http://www.WeBuyHouseRI.com