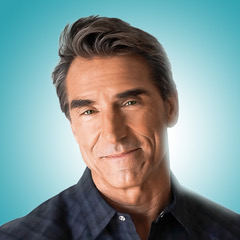 This webinar will focus on the secret ingredients that some of these efforts contain that make them surefire winners.
LOS ANGELES (PRWEB) July 16, 2020
In the latest in a series of webinars hosted by integrated direct response agency Script to Screen, its Co-Founder and Executive Creative Director Ken Kerry will join with M2 Marketing Vice President Rachel Read to discuss how to make a Direct-to-Consumer marketing campaign work for your brand.
The complimentary webinar will be held Wednesday, July 22, 2020 at 11:00 a.m. PT/ 2:00 p.m. ET and can be accessed here: https://my.demio.com/ref/zO7t8OexzD3woeTl
The webinar will explore how to move the needle and drive revenue through a Direct-to-Consumer channel. It will outline the determining factors for a successful direct response campaign such as product scalability, direct response infrastructure, and key performance indicators. The presenters will demonstrate how to take action to cut through the clutter and use marketing dollars effectively to exceed campaign goals.
Kerry and Read will identify the three goals for direct response marketing that drove already successful businesses to further develop their Direct-to-Consumer channel of distribution.
From developing creative marketing strategies to evaluating performance on a data-driven basis, Read oversees the unique opportunities and challenges associated with Direct-to-Consumer marketing campaigns (test, optimize, and repeat). With a strong background in performance-based marketing, project management, and content development, she's worked on a wide range of multi-channel, ROI-based direct marketing campaigns across a variety of different product categories.
Kerry serves as Executive Producer and Executive Creative Director at Script to Screen, and his hands-on involvement ensures the highest production values are combined with solid Direct Response principles. He co-founded Script to Screen in 1986, along with his wife, Barbara.
"Rachel is the ideal professional with whom to examine the nuts and bolts of a successful DTC marketing campaign" said Kerry. "This webinar will focus on the secret ingredients that some of these efforts contain that make them surefire winners."
About Script to Screen
Established in 1986, Script to Screen is an industry-leading Integrated Direct Response Agency, delivering a single, end-to-end solution for direct-to-consumer sales, lead generation, web traffic and conversions, and retail lift. Specializing in a strategic combination of cost-effective customer acquisition and brand building, Script to Screen has successfully collaborated with entrepreneurs and big brands alike to expand revenue channels and build businesses. Clients such as AAA, Bare Escentuals, Beachbody, Blink, Bose, Comcast, Conair, Esteé Lauder, Generac, Guthy-Renker, Hoover, Keurig, LifeLock, L'Oréal, Nescafé, Nugenix, Nutrisystem, Omaha Steaks, Pfizer, philosophy, SharkNinja, Tria Beauty, Wahl, are among the major companies that have turned to Script to Screen for creative strategy, messaging and production in all channels both offline and online of their DRTV campaigns.
For more information about Script to Screen, visit https://www.scripttoscreen.com