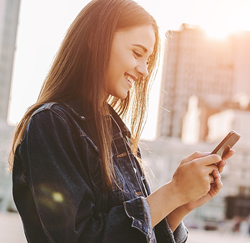 With the proper motivation, it's fair to say that local government agencies have an opportunity to lead the way in demonstrating how to improve service delivery.
HOBOKEN, N.J. (PRWEB) October 08, 2020
Messaging Architects, an eMazzanti Technologies Company and data compliance solution provider, discusses how municipal data governance leads to a brighter future in a new article on the Messaging Architects website.
The informative article first asserts that the motivation for municipal data governance is increasing due to private sector digital transformation. The author then presents the two areas most affected, constituent services and smart cities technology.
To illustrate the concept of smart cities, he lists several smart cities technologies. He concludes by sharing tips for getting started on a municipal data governance effort.
"With the proper motivation, it's fair to say that local government agencies have an opportunity to lead the way in demonstrating how to improve service delivery," stated Greg Smith, Vice President of Services Delivery at Messaging Architects.
Below are a few excerpts from the article, "Municipal Data Governance Leads to a Brighter Future."
Motivation Increasing for Municipal Digital Transformation
"Usually short on resources and budget, and constrained by legacy applications and aging infrastructure, municipal governments historically lacked the ability and motivation to pursue digital transformation initiatives. However, the digital transformation happening all around them in the private sector is creating the motivation for change."
Improved Constituent Services
"The digital transformation happening in municipal government today falls primarily within the areas of constituent services and the "smart cities" movement. Residents want the ability to pay their utilities online, report graffiti from their device, and easier ways to interact with local officials and staffers."
Smart Cities Technology
"Public data sources: To ensure the safety and security of residents, agencies prevent crime by accessing multiple data streams, including social media and crowd-sourced information."
"Smart street lighting: Using motion sensors, streetlights shine brighter when movement is detected, signaling the approach of traffic or where pedestrians walk."
Municipal Data Governance Powers a Brighter Future
According to the article, increased efficiency makes municipal governments better stewards of resources, including tax dollars. An improved quality of life makes the city more appealing to residents and businesses, increasing tax revenue.
Municipalities stand to gain much if they collect and manage data well. Effective data governance is the key to unlocking numerous benefits leading to a brighter municipal future for residents, elected officials and staff. The data governance experts at Messaging Architects help civic leaders unlock that future.
Have you read?
Embrace Data Ethics as an Essential Part of Business Strategy
About Messaging Architects
Messaging Architects specializes in effectively managing and securing an organization's most precious asset, its information. With over 20 years of information management and technology consulting experience, the Messaging Architects team has provided corporations, educational intuitions, health care facilities and nonprofits with methodologies, procedures and technology to keep their data organized, compliant and secure.
About eMazzanti Technologies
eMazzanti's team of trained, certified IT experts rapidly deliver increased revenue growth, data security and productivity for clients ranging from law firms to high-end global retailers, expertly providing advanced retail and payment technology, digital marketing services, cloud and mobile solutions, multi-site implementations, 24×7 outsourced network management, remote monitoring and support.
eMazzanti has made the Inc. 5000 list 9X, including eight consecutive years, is a 4X Microsoft Partner of the Year, the #1 ranked NYC area MSP, NJ Business of the Year and 5X WatchGuard Partner of the Year! Contact: 1-866-362-9926, info@emazzanti.net or http://www.emazzanti.net Twitter: @emazzanti Facebook: Facebook.com/emazzantitechnologies.