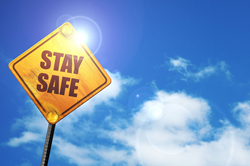 We want our customers to know that if their home comfort systems ever become an issue, they can trust us to show up and do our jobs while keeping them safe.
BOCA RATON, Fla. (PRWEB) June 09, 2020
Just like many businesses all over the world, the team at Palm Air has made some adjustments and revisions to the way they do their jobs. These new measures were put in place to not only protect themselves but to protect the health and safety of their clients and their families. Internally, they've now come up with a system to keep their technicians from passing through the office and potentially and unknowingly tracking in harmful bacteria or viruses. Instead, they deliver whatever parts and supplies the technicians need to them in the field. The office has also invested in a UV lighting box that is used to sanitize any paperwork that comes in from outside.
We're living in unprecedented times. People are pretty apprehensive at this time about who they let into their homes and who they interact with ( rightfully so). Right now, Palm Air's goal is to communicate to their customers that they understand and are adhering to all the necessary safety requirements. Before their professional and certified technicians enter any customer's home, tarps are laid out in front. Tools will also be sanitized before being brought into the home and technicians will be wearing masks and gloves.
Being able to continue to be of service to the community at a time like this is something they feel proud of. They've been able to support their employees so they can in turn take care of their families. As Florida slowly starts to open up, they have extended their office hours on Saturdays to 7 pm outside of the 24/7 emergency service. Additionally, as the weather gets warmer, rest assured that they will be ready to serve any AC needs necessary.
As a team, they have leaned on each other for support during this difficult time. With the help of their leadership team and staff members, they've been able to be proactive in protecting their employees and stay mindful of the needs of their clients. If there is any need for Palm Air's services, let them know! https://www.palmairac.com/contact/.