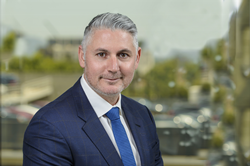 LOS ANGELES (PRWEB) March 05, 2020
Nicki Zvik, Founder of Green Solar Technologies, recently announced that he will have GST's project managers work from home during the coronavirus outbreak. But what will happen to the solar industry as a whole during this time of crisis?
Coronavirus, which originated in Wuhan, China, has reached pandemic proportions, with most recent statistics reporting over 90,000 infected and more than 3,000 deaths, causing grave concern for people around the world.
There have been at least 129 reported cases of the virus in US citizens according to the CDC, with 80 of those cases being within the US and 49 being those who were evacuated from Wuhan, China. There have been 11 reported deaths from coronavirus (10 in Seattle, Washington area and one in Los Angeles, CA).
With the coronavirus spreading, the U.S. is preparing taking precautionary measures, and gearing up for the worst. In lue of the severity of the situation, Congress negotiators recently struck a deal which will provide $8 billion in funding as the virus runs its course, and many businesses are preparing to completely shut down for extended periods of time.
So what does all this mean for the solar industry? Nicki Zvik weighs in.
He states, "Regarding business, the coronavirus could have a pretty big short-term impact in that it could very well slow down the solar industry, but during a time when people are stocking up on canned foods and hand soap, that's really the least of our concerns. Yes this could slow down the progression of the solar industry and slow down the process of getting us to a 100 percent renewable energy sustained country, but in the long run, this overall impact of the coronavirus in terms of solar will be miniscule."
Zvik also mentions the benefits solar will have for those who have already installed solar.
"In the case that people need to stay at home, we can remain confident that they will continue to be able to power their homes at very minimal or no cost," Zvik explains. "Because solar panel and storage technologies have come so far, people will not have to worry about the fact that they may be using more electricity by staying home for longer periods of time and using electricity that they otherwise would not be using. And businesses that shut might shut down for any length of time can feel at ease knowing that their solar panel systems are continuing to absorb the sun's light and will store it until it's needed."