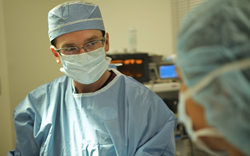 Just like many other businesses, plastic surgeons had to adjust, offering virtual consultations and finding creative ways to keep providing their services.
San Antonio, Texas (PRWEB) May 29, 2020
2020 has been an interesting year for plastic surgery practices. In addition to the highly competitive nature of the industry and the ever-changing trends, surgeons have had to adjust their operations to continue serving patients under the Coronavirus pandemic. In addition to keeping up to state and federal guidelines, surgeons had to temporarily shut their doors to their patients. Just like many other businesses, plastic surgeons had to adjust, offering virtual consultations and finding creative ways to keep providing their services.
And that was only a few weeks ago.
Today, we are realizing that the impact of the pandemic might not be temporary, and might have lingering effects in not only the economy, but in the way businesses operate. Just like many industries, including technology, financial companies, and even educational institutions, plastic surgery and other medical practices have now realized that communities are inclined to maintain a more "virtual approach" to their everyday lives. Working from home, relying on delivery services, and holding virtual meetings and conferences might permanently become more standard than in the past.
For this reason, it is vital for businesses, including plastic surgery practices, to ensure that they are optimized to continue serving their patients and customers efficiently and with ease. Now more than ever, customers expect businesses to adapt to their needs, and the businesses that thrive are and will be the ones that do it best.
With that said, here is a checklist that should serve as a starting point to maximize the efficiency in the business process between your plastic surgery practice and your patients.
A User-Friendly, Responsive Website
Though it has been essential for years, having a modern, responsive website for your practice is one of the most important tools for your practice. Your website should not only be your presentation card, but also make it easy for your current and future patients to find the latest information about your services, your practice, and the industry itself. Additionally, your website should be able to integrate appointment scheduling and have easy ways for your patients to get in touch with your practice - whether by instant messaging, Chatbots, or other integrations. All of this should, of course, be built in an inviting, professional way that's user-friendly, and more importantly, responsive. More people are migrating to their mobile devices for navigation - make sure to give them the experience they expect.
Virtual Consultations
As we mentioned earlier, there is a high probability that virtual consultations are here to stay. Whether your practice offered this in the past or used it during the pandemic, virtual consultations can help you service patients that do not have the opportunity to visit your practice. Remember, many people in your community aren't relying on this because they remain hesitant or uncertain about the pandemic, but because their situations make it difficult for them to do so. With schools and daycares still closed in many places, parents are forced to stay at home with their children, or simply do not have time to leave their homes.
Before-and-After Patient Gallery
Many studies have confirmed that before-and-after galleries are the most efficient ways to pushing your future patients to take action and book their consultations. It is important to have a dedicated page on your website that offers a user-friendly, well-arranged gallery of before-and-after patient photos broken down by categories and services you offer.
Rapid-Response To Appointment Requests
When a patient is looking for a plastic surgeon, he/she typically looks at various different practices through their browsing/searching session. Additionally, patients have become more and more used to instant gratification. This means that you must be able to be there for your patients to answer their questions or book their appointments at all times. Is your practice optimized to text, email, or follow-up with your patients 24/7? If not, there are many services and tools that make it easy for you and your staff to do so.
An Exceptional Marketing Plan
Almost every practice has a social media page these days that enables them to quickly bring information, case studies, discounts, and other material to their clients. But we find it incredible that many practices are relying solely on posts these days! If your practice does not have a well-structured marketing plan and strategy for patient acquisition and retention, then your practice is lagging. By defining what works for your practice and your area, focusing on the most efficient methods, and tracking the results of your ads and campaigns, your practice can stay ahead of other plastic surgeons in your city. Over time, this efficiency in your marketing plan not only leads to a lower cost per lead, but also ensures that you have a devoted following that can help your business grow even further.
Review Your Reviews
How often do you manage the reputation of your practice? If it's not daily, then you're not doing it as you should. One bad review or comment can have a significant impact on the reputation of your practice, and thus your patient acquisition and retention. It is vital to quickly respond to both positive and negative reviews, and to make sure your patients and future patients feel like they're listened to. No matter the nature of the comment or review, you must respond in an empathetic manner and work on gaining the trust of the patient or solidifying his/her loyalty to your practice. Never let a review or a comment harm your practice when you can use it to your advantage.
Remember, accomplishing these vital strategies take time. You do not have to create a marketing plan, set up a gallery, automize consultations and respond to patient reviews all in a single day. Great things take time. And thankfully, there are many tools, services, and companies that help you stay up to date. From automatic scheduling tools that you can integrate into your website, reputation management companies, and digital marketing companies that build marketing plans and lead generation programs, there are many, many ways to ensure you distinguish your practice from your competitors', and that you don't do so by yourself.
If you feel you're falling behind, start by taking small steps. Respond to a review. Research what offers have worked best, what posts have had the best reach. Start working on a before-and-after gallery. Reach out to marketing companies to see what they can do for you - many usually offer free consultations. If you are unsure where to look, we encourage you to check out Fully Booked Doctors, a company that offers plastic and cosmetic surgery practices a complete "done-for-you" system that helps establish patient generation systems and marketing strategies. Whatever you do, don't let your practice become stagnant.
About The Author
Carlos J. Gracida is the co-owner of Fully Booked Doctors, a small business company headquartered in San Antonio, Texas that focuses on bringing complete done-for-you systems to plastic and cosmetic surgeons. With over 10 years of experience in helping companies grow in different industries, Carlos has dedicated to helping business owners grow their companies through successful marketing and advertising. For more information, visit FullyBookedDoctors.com