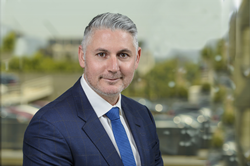 LOS ANGELES (PRWEB) July 15, 2019
New York City was sent into a frenzy on Saturday when a massive blackout struck much of Manhattan leaving millions without power exactly 42 years to the day since the last large-scale Manhattan outage. The power went out around 7 p.m. due to an alleged transformer fire affecting large parts of Midtown and the Upper West Side and trapping thousands in Subway trains and building elevators.
While it seems that nobody saw the outage coming, it begs the question, could such an emergency have been avoided? Nicki Zvik, Founder of Green Solar Technologies, weighs in.
"We saw one of the main and most dangerous issues with the world's reliance on utility companies this past Saturday," says Zvik. "When so many put all of their eggs in one basket, it only takes one slip up to cause chaos. But fortunately, we have options, and the best alternative by far happens to be solar energy."
Solar energy, unlike fossil fuels, relies on one, natural source: the sun.
Nicki Zvik continues, "Because the sun's light is so abundant, and solar technology has become so advanced, the likelihood of losing power with solar energy is slim. And even when there isn't necessarily enough sunlight to continue producing power at a given moment, most solar panel systems are equipped with storage components with more than enough stored energy to continue producing power. And beyond this, most Green Solar Technologies customers also take advantage of the Generac backup generators we offer to ensure they never go a moment without power."
The bulk of the New York City power outage lasted around five hours, but some areas were still in the dark well into the next day.
"Any length of time the power is out is too long," states Zvik. "Not only is loss of electricity an inconvenience, but it's dangerous, especially when it's been so hot outside. People were stuck in their cars, cramped elevators, hot subway cars, and worst of all, those who depend on electricity for medical purposes had to go without. And it doesn't matter if power is out for five hours or five minutes when there are people who are depending on electricity in order to survive."
But New York isn't the only place experiencing power outages this summer. California residents have been warned in advance by the state's largest utility companies to expect prolonged power outages at any given time beginning this month.
Nicki Zvik explains, "Unlike New York, Californians have been warned that power will be cut off intentionally when threats of wildfires are high, but similar to New Yorkers, those who are going to lose power won't know when it's going to happen or for how long. Fortunately for my state, Green Solar Technologies has been diligently working to install solar panels on customers homes as efficiently as possible in order to decrease the chances that anybody living here will have to endure living without something as basic as electricity."
Nicki Zvik is the founder of Green Solar Technologies and Spectrum Properties LLC.