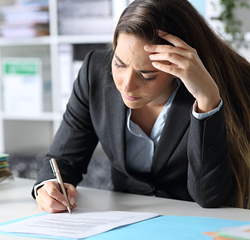 Not all MSPs are created equal. Choose an MSP or vCTO (virtual Chief Technology Officer) that will complement your business and deliver on promises.
HOBOKEN, N.J. (PRWEB) September 16, 2020
A NYC area managed services provider (MSP) discusses how to choose an MSP or virtual chief technology officer (vCTO) in a new article on the eMazzanti Technologies website. The informative article first encourages readers to consider the business problems they want to solve before choosing a vendor.
The author then lists several selection criteria, including flexible solutions and pricing, strategic focus, and a proven reputation. She concludes by suggesting that readers examine the partnerships a prospective provider has developed. An MSP that partners well brings additional depth and breadth to a company's IT strategy, she suggests.
"Not all MSPs are created equal," stated Jennifer Mazzanti, CEO, eMazzanti Technologies. "You need to choose an MSP or vCTO (virtual Chief Technology Officer) that will complement your business and deliver on promises."
Below are a few excerpts from the article, "How to Choose an MSP or vCTO to Take Your Business to the Next Level."
Experience and Services to Match Business Requirements
"Once you have identified the problems to solve, look for an MSP/vCTO that offers a complementary range of services. These may include items such as cloud solutions, comprehensive cyber security, network management,information governance and eDiscovery."
Flexible Solutions
"The one-size-fits-all approach has no place in managed services. While some organizations choose to outsource their entire IT department, others may need a temporary vCTO to guide a specific project. Choose an MSP/vCTO that can adapt to your business requirements and adjust as necessary when the technology landscape evolves."
Strategic Focus
"Under the break/fix model of IT support, customers call an IT services provider to fix a problem. But quality MSPs/vCTOs offer much more than tech support. The technology landscape changes daily, and you need a partner with the expertise and vision to help you navigate the changes."
Proven Reputation
"Any company can paint a stellar picture on their website. Take time to look under the hood before you commit. Ask for case studies and reference sites. Do the executives supplying vCTO services have a proven record in the industry? Do the technicians have the certifications and experience they need to inspire your trust? Has the provider won key industry awards?"
Comprehensive, Customizable IT Services
For nearly 20 years, eMazzanti has delivered world-class managed services to organizations around the world. The company cut its teeth supporting customers through the aftermath of September 11. Since then, they have provided customized solutions for cyber security, networking, cloud services and more.
Keeping an eye on the technology horizon, they help business leaders design and implement the solutions that keep their business relevant, processes efficient, and digital assets secure. Its engineers pair a wealth of expertise with lightning fast response times and unparalleled customer service.
Have you read?
How to Make Your IT Effective in the New Normal
Leverage Managed Services and vCTO to Get More from Technology
About eMazzanti Technologies
eMazzanti's team of trained, certified IT experts rapidly deliver increased revenue growth, data security and productivity for clients ranging from law firms to high-end global retailers, providing advanced retail and payment technology, cloud and mobile solutions, multi-site implementations, 24×7 outsourced network management, remote monitoring and support.
eMazzanti has made the Inc. 5000 list 9X, including eight consecutive years, is a 4X Microsoft Partner of the Year, the #1 ranked NYC area MSP and NJ Business of the Year! Contact: 1-866-362-9926, info@emazzanti.net or http://www.emazzanti.net Twitter: @emazzanti Facebook: Facebook.com/emazzantitechnologies.