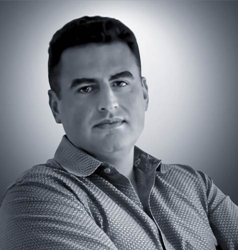 NEW YORK (PRWEB) May 14, 2020
Agency fees make up a wide range of pricing models and rates which are dependent on various factors including time allocation, team expertise, deliverables, the project/client complexity and more.
Take2Strategy's Agency Consultant Gabriel Shaoolian outlined what businesses need to look at when evaluating which agency to work with.
"If you ask two agencies for a quote for an eCommerce website, for example, one could say $10K and another could say $100K" says Shaoolian. "Does that mean the pricier agency has tremendous margins? Not necessarily. That's why you don't look at the bottom price – you look at what they are charging you for."
According to Shaoolian, businesses should understand the value they are offered before settling for the lowest cost. The affordable agency may make similar margins to the pricier one by allocating junior staff, providing less flexibility and investing fewer man hours.
"To be able to achieve low rates, a web development agency, for example, might use a template rather than develop a custom site," Shaoolian says. "Then you're restricted to the confines of a template, which can cause issues if you ever want to scale your website."
Alternatively, the agencies charging more are likely to dedicate experts to the project and invest time in a detailed strategy, planning, design, development and testing to meet a client's business goals.
Asking the right questions is an important step, according to Shaoolian, that allows brands to know who will be working on their project, how they will communicate and how much time they will invest in making the project a success.
The three crucial questions to ask an agency about their pricing and rates are:
1. What is the hourly rate?

How much time are they going to put into it?
2. Who is going to work on the project?

How many people will be working on the project?
What is their experience and expertise?
3. How often will the team communicate?

Will there be updates daily or otherwise?
Will they respond to emails quickly?
Can they be called whenever necessary?
"For businesses that just want a website up for the sake of having one, they can go for the cheaper option," concluded Shaoolian. "If the end result is to grow their business, this is not a place to skimp out."
Businesses that review and compare each agency's costs and quality in detail will be better positioned to find the best partner that will help grow their brand.
___
About Take2Strategy: Take2Strategy's Gabriel Shaoolian is a digital growth and agency consultant specialized in growing brands online. Take2Strategy provides services to startups and enterprises looking for market-winning business, web and marketing strategy.