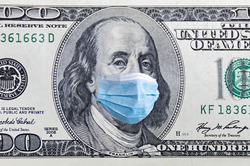 "During this time of crisis, the insurance companies are helping their customers by offering refunds. However, drivers who are looking to save more money on their insurance can do that after making some wise decisions", said Russell Rabichev, Marketing Director of Internet Marketing Company.
LOS ANGELES (PRWEB) April 27, 2020
Although many insurers are already offering refunds during the COVID-19 pandemic, there are other ways that can help drivers pay lower premiums. Drivers are still required to carry car insurance in 48 out of 50 states, even though millions of US drivers have cut down on driving and are following orders to stay home. As auto insurance claims decline along with traffic in a time of social distancing, drivers should contact their insurers regarding potential refunds in the coming months. Major car insurance companies such as Allstate, Geico, Nationwide, Progressive, and others have already committed to offering premium refunds.
Although canceling the policy might be tempting during this crisis, drivers are advised to not do that to avoid paying a penalty. Instead, they can follow the next steps to lower their premiums:

Save money with comparison shopping. Insurance providers use their own formulas to calculate premiums for their drivers. The same driver can receive different premium prices from different providers for similar insurance policies. Drivers can save even $1,000 per year by just comparing different offers.
Switch to pay-per-mile insurance. Drivers who are using their cars to drive fewer miles than the average driver should look for an insurer that offers a pay-per-mile insurance plan. Based on their driving behavior and the number of miles driven, drivers who choose these types of plans can see a huge drop in the amount they pay on their insurance.
Drivers who drive less than usual should contact their insurers. One of the factors insurance companies use when calculating monthly premiums is the estimated annual mileage. If their policy is up for renewal, drivers should update their insurers about their lower mileage estimates. However, insurance companies have different methods of evaluating this factor and there is no guarantee that the premiums will be lowered.
Make changes to the coverage. There are some situations in which drivers may have too much coverage. Drivers who own older cars with little value should avoid paying for unnecessary coverage like collision and comprehensive insurance. In this time of crisis, drivers should avoid paying more than the state's minim required insurance.
Check the discounts. Drivers should contact their insurers and check if they are eligible for discounts. Students can get a discount if they have good grades, while older drivers can get a senior discount.
Consider comprehensive-only insurance for extra vehicles. Families that own two or more vehicles, should consider storing the extra vehicles and cover them with comprehensive-only insurance. By doing so, the vehicles will be covered against incidents that occur while not driving, such as theft, or weather and fire damage. Insurance companies will require drivers to keep their cars in storage for a designated period of time that is usually at least 30 days. During this period, drivers are not allowed to take their cars for a drive.
For additional info, money-saving tips and free car insurance quotes, visit https://compare-autoinsurance.org/
Compare-autoinsurance.org is an online provider of life, home, health, and auto insurance quotes. This website is unique because it does not simply stick to one kind of insurance provider, but brings the clients the best deals from many different online insurance carriers. In this way, clients have access to offers from multiple carriers all in one place: this website. On this site, customers have access to quotes for insurance plans from various agencies, such as local or nationwide agencies, brand names insurance companies, etc.