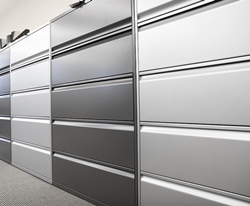 HOBOKEN, N.J. (PRWEB) August 28, 2020
Messaging Architects, an eMazzanti Technologies Company and information governance consultant, explains how to solve COVID-19 record retention issues on the way to creating digital records in a new article on the Messaging Architects website.
The informative article first discusses the paper records problem and access issues in the age of COVID-19. The author then addresses scanning and shredding issues connected with creating digital records. She concludes by summarizing the benefits of digital records, including anywhere access and reduced costs.
"Digital records provide the solution to COVID-19 record retention issues," stated Greg Smith, Vice President of Services Delivery at Messaging Architects. "Developing a protocol to scan and shred paper records is a critical step."
Below are a few excerpts from the article, "How to Solve COVID-19 Record Retention Issues."
The COVID Access Problem
"In COVID times, many people lack access to the volumes of records stored in file cabinets at the office. That's a huge problem if you're about to have an FDA inspection for a treatment the company is working on. All the papers remain at the office and corporate says that no one can access the building."
The Scanning Problem
"Scanning paper records in the current situation is problematic. You want access to the building for how long? You want to use the scanner while you're in there? The consensus seems to be that if companies allow any access, they should also allow employees to scan for a reasonable time."
The Shredding Problem
"Paper records should never leave the building. Instead, define a protocol to create digital records. Make that happen efficiently in the building. Then shred the originals because the digital records replace the paper copies. Warning! Announcing that you intend to shred all the paper records freaks some people out."
Pays for Itself
"Being forced to switch to digital records now because of COVID is a blessing in disguise because it pays for itself with the first inspection. And companies should have been doing it all along. It's innovation through necessity, people forced to come up to speed with technology because of the current crisis."
COVID-19 Record Retention Experts
Records management professionals turn to Messaging Architects Data and Records Management and Data Compliance Monitoring experts to resolve COVID-19 record retention issues. They also guide organizations on IG policy and technology, including work from home technology.
Have you read?
How to Make Your IT Effective in the New Normal
Leveraging Remote Talent to Optimize IG
About Messaging Architects
Messaging Architects specializes in effectively managing and securing an organization's most precious asset, its information. With over 20 years of information management and technology consulting experience, the Messaging Architects team has provided corporations, educational intuitions, health care facilities and nonprofits with methodologies, procedures and technology to keep their data organized, compliant and secure.
About eMazzanti Technologies
eMazzanti's team of trained, certified IT experts rapidly deliver increased revenue growth, data security and productivity for clients ranging from law firms to high-end global retailers, expertly providing advanced retail and payment technology, digital marketing services, cloud and mobile solutions, multi-site implementations, 24×7 outsourced network management, remote monitoring and support.
eMazzanti has made the Inc. 5000 list 9X, including eight consecutive years, is a 4X Microsoft Partner of the Year, the #1 ranked NYC area MSP, NJ Business of the Year and 5X WatchGuard Partner of the Year! Contact: 1-866-362-9926, info@emazzanti.net or http://www.emazzanti.net Twitter: @emazzanti Facebook: Facebook.com/emazzantitechnologies.