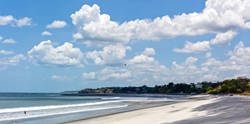 "The United States having a citizenship-based taxation system means that all U.S. citizens and green card holders have to file a U.S. tax return every year, wherever in the world they may live, and report their worldwide income"
BALTIMORE (PRWEB) March 05, 2019
There are so many good reasons to retire abroad—a better climate, a sense of adventure, lower cost of living, affordable and high-quality healthcare, and more. But there are also practicalities to keep in mind. U.S. citizens retiring abroad should consider taxes—both U.S. taxes and foreign taxes in the country they move to, as factoring tax planning into retirement planning could save thousands of dollars.
The tax system in the United States differs from that of most countries, in that it taxes based on citizenship. Americans are taxed on their worldwide income. By contrast, most other countries function on either a residence-based system, where they tax anyone resident in the country (often on their worldwide income, and residence criteria varies), or a territorial-based system, where they tax income that originates in the country, regardless whether the recipient is a resident or not.
"The United States having a citizenship-based taxation system means that all U.S. citizens and green card holders have to file a U.S. tax return every year, wherever in the world they may live, and report their worldwide income," says Greg Dewald, founder of Bright!Tax U.S. Expat Tax Services, the firm that co-authored the 2019 International Living Expat Tax Guide.
"All U.S. expats who receive at least $12,000 in a year, or just $400 of self-employment income, have to file a U.S. tax return. When they file, they can claim the Foreign Earned Income Exclusion by additionally filing form 2555, which, so long as they can meet IRS tests for living abroad, allows them to simply exclude the first $103,900 of their earned income from U.S. taxation.
"Expats whose income isn't earned (perhaps from pensions, rents, investments etc.) may be able to claim either U.S. tax credits against taxes that they pay abroad, or foreign tax credits against U.S. taxes paid.
"In general, expats who can't claim the Foreign Earned Income Exclusion end up paying the higher rate of income tax between the U.S. rate and the rate in the country where they're living."
The full report on Internationalliving.com details 17 factors expats need to be aware of—here are seven key points to note.
1. Expats Still Have to File
The U.S. has an unusual tax system in that it taxes based on citizenship, rather than residence. This means that all U.S. citizens (and Green Card holders) are required to file a U.S. tax return, reporting their worldwide income, wherever in the world they live. The system was introduced during the Civil War, when landowners started fleeing abroad to avoid the fighting, and it was never revoked because for a long time (over a century) it was unenforceable.
2. Expats Get an Automatic Filing Extension
To give expats time to file their foreign taxes before filing their U.S. taxes (so they can claim the Foreign Tax Credit), the IRS provides an automatic two-month filing extension for expats. That filing deadline for expats is June 15. Expats who do owe any U.S. tax should still pay it by April 15 though, to avoid owing interest.
3. If They Need To, Expats Can Request an Extra Filing Extension
Expats who require more time to file their foreign taxes can claim an additional filing extension until October 15. But this must be requested.
4. Expats Who Claim the Foreign Earned Income Exclusion and Who Rent a Home Abroad Can Also Claim the Foreign Housing Exclusion
Expats who claim the Foreign Earned Income Exclusion and rent their home abroad, but earn over $103,900, can further exclude a proportion of their rental expenses as well by claiming the Foreign Housing Exclusion (or Foreign Housing Deduction if they're self-employed).
5. Expats May Have To File an FBAR
Another filing requirement many expats face is reporting their foreign bank and investment accounts. In general, if an American has over $10,000 in total in foreign bank and investment accounts, they are required to report them by filing a Foreign Bank Account Report (FBAR). Qualifying accounts include any that an expat has control or signatory authority over, including business or other accounts that may not be in the expat's name.
6. The IRS Has Global Reach
In 2010, a new law was introduced called the Foreign Account Tax Compliance Act (FATCA), which requires foreign banks and investment firms to report their American account holders directly to the IRS or face a tax when they trade in U.S. markets. The law came into effect in 2015, and nearly all foreign financial firms are now complying to avoid the tax, providing both balance and contact information. This means that the IRS can compare this information with that reported on tax returns and FBARs. Furthermore, the U.S. government has tax information-sharing agreements with many foreign governments, so they have access to foreign tax records too.
7. Expats Who Are Behind Can Catch Up Without Paying Penalties
Expats who have been living abroad for some time but who weren't aware of their U.S. filing responsibilities can catch up without facing any penalties (and still claim the IRS exemptions that prevent most expats from paying any U.S. taxes) under an amnesty program called the Streamlined Procedure. Don't delay though, as the program may not be available indefinitely.
The full report can be found here: U.S. Expat Taxes: A 17-Point Guide to What You Need to Know
Editor's Note: Members of the media have permission to republish the article linked above once credit is given to Internationalliving.com
Further information, as well as interviews with expert authors for radio, TV or print, is available on request. Photos are also available.
For information about InternationalLiving.com content republishing, source material or to book an interview with one of our experts, contact PR Managing Editor, Marita Kelly, +001 667 312 3532, mkelly@internationalliving.com
Twitter: @inliving
Facebook: https://www.facebook.com/International.Living/
About International Living
Since 1979, Internationaliving.com has been the leading authority for anyone looking for global retirement or relocation opportunities. Through its monthly magazine and related e-letters, extensive website, podcasts, online bookstore, and events held around the world, InternationalLiving.com provides information and services to help its readers live better, travel farther, have more fun, save more money, and find better business opportunities when they expand their world beyond their own shores. InternationalLiving.com has more than 200 correspondents traveling the globe, investigating the best opportunities for travel, retirement, real estate, and investment.