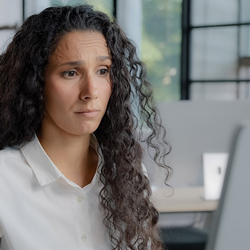 If your emails end up in spam folders, you miss critical customer contact and risk harming your reputation. The answer may lie in warming up an email domain.
HOBOKEN, N.J. (PRWEB) November 09, 2022
A NYC area business technology consultant and email deliverability expert shares how warming up an email domain keeps marketing emails out of spam folders a new article on the eMazzanti Technologies website. The informative article first explains why warming up an email domain is necessary to avoid looking suspicious to spam filters.
The author then addresses basic steps to follow to warm up an email domain, such as planning the warmup period and two or three weeks of just sending manual emails, followed by small, automated campaigns. She also urges readers to monitor email deliverability with each campaign. She concludes by sharing seven tips for success in warming up an email domain.
"If your emails end up in spam folders, you miss critical customer contact and risk harming your reputation," stated Jennifer Mazzanti, CEO, eMazzanti Technologies. "The answer may lie in warming up an email domain."
Below are a few excerpts from the article, "How Warming Up an Email Domain Keeps Your Emails Out of the Spam Folder."
Why Is Warming Up an Email Domain Necessary?
"Anti-spam filters look suspiciously on emails from a new domain. This can also apply to emails from a new dedicated IP address in a trusted domain. If the filters suddenly see a large number of emails coming from a fresh domain, they are likely to see them as spam and bounce them."
"Bounced messages negatively affect the company's email reputation. Other factors can harm an email reputation, as well. These include spam complaints, lack of engagement, invalid email addresses, authentication issues and third-party block listing. As with any reputation, an email reputation takes a long time to build and no time at all to destroy."
Basic Steps to Follow
"The first step, obviously, entails registering a new domain for outbound email. But before sending any emails from the new domain, take time to map out the warmup. Keep in mind that you should spend several weeks warming up an email domain before initiating a campaign. Take four weeks at the very least. Experts recommend eight to twelve weeks."
"Once you have configured the new email address, send a few emails manually (no automated email yet) to recipients you know. This can include friends, colleagues, and others you know will open the emails. Try to send to multiple mailbox providers, such as Outlook and Gmail. Send real messages and ask recipients to reply."
Improve Email Deliverability with MXINSPECT
Partnering with email marketing experts helps to maximize a company's email deliverability. MXINSPECT from eMazzanti Technologies offers a comprehensive email solution. Services include implementing the right authentication methods, conducting regular reputation monitoring, and delivering critical email security features.
Have you read?
Why Your Emails End Up in Spam…and How to Keep Them in the Inbox
Microsoft Security Services Deliver Critical Data Protection with 3-Pronged Approach
About eMazzanti Technologies
eMazzanti's team of trained, certified IT experts rapidly deliver increased revenue growth, data security and productivity for clients ranging from law firms to high-end global retailers, expertly providing advanced cyber security, retail and payment technology, digital marketing services, cloud and mobile solutions, multi-site implementations, 24×7 outsourced network management, remote monitoring, and support.
eMazzanti has made the Inc. 5000 list 9X, is a 4X Microsoft Partner of the Year, the #1 ranked NYC area MSP, NJ Business of the Year and 5X WatchGuard Partner of the Year! Contact: 1-866-362-9926, info@emazzanti.net or http://www.emazzanti.net Twitter: @emazzanti Facebook: Facebook.com/emazzantitechnologies.