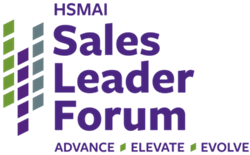 "This Council is part of the HSMAI Sales Advisory Board's work to cultivate the next generation of industry leaders by providing this unique opportunity for emerging professionals to advance." Robert A. Gilbert, CHME, CHBA, president and CEO of HSMAI
MCLEAN, Va. (PRWEB) October 07, 2019
HSMAI has launched an all-new Rising Sales Leader Council. The Council is a professional development and advocacy group comprised of up-and-coming professionals working in a mix of hospitality sales roles across a variety of organizations including hotel on-property, regional, corporate, DMO, DMC, Management Company, brand, partner, and more. Eight hospitality and tourism professionals comprise the inaugural Rising Sales Leader Council, each with years of experience in the industry.
"This Council is part of the HSMAI Sales Advisory Board's work to cultivate the next generation of industry leaders by providing this unique opportunity for emerging professionals to advance their skill sets, shape the future of HSMAI, network with peers, and contribute to the industry and the Sales Advisory Board via their insights, feedback, and thought leadership" said Robert A. Gilbert, CHME, CHBA, president and CEO of HSMAI.
Rising Sales Leader Council members include:

JJ Abuelhawa, Assistant Director of Sales & Marketing, Aimbridge Hospitality
Alexandra "Allie" Alward, Director of Sales, Embassy Suites by Hilton Tucson East
Shannon Campbell, Area Director of Sales, The Westin Stonebriar Hotel & Golf Club/Sheraton Stonebriar Hotel
Emily Johnson, Group Sales Manager, Cincinnati Marriott at RiverCenter
Danae Norris, Director of Groups Sales , El Conquistador Tucson, A Hilton Resort
Theresa Paolo, Sales Manager, Cincinnati Marriott at RiverCenter
Bianca Rank, Senior Account Development Manager, WWS, Best Western Hotels & Resorts
Jonathan "Jon" Tilles, Area Contract Manager, Hotelbeds
The Council's inaugural meeting will be on Wednesday, November 6, 2019, in Frisco, Texas, in conjunction with HSMAI's first-ever Sales Leader Forum, an event that advances the hotel sales discipline by elevating the knowledge and skills of off-property sales leaders with new trends, critical insights, and best practices, and their application to leading hotel sales teams in today's landscape. Events for sales leaders continue throughout the week, including the HSMAI Chief Sales Officer Roundtable, HSMAI's Hotel Management Company Sales & Marketing Executive Roundtable, and the HSMAI Sales Awards Dinner, recognizing the recipients of the annual HSMAI Sales Lifetime Achievement Award, and Sales Professionals of the Year.
About HSMAI
The Hospitality Sales and Marketing Association International (HSMAI) is committed to growing business for hotels and their partners and is the industry's leading advocate for intelligent, sustainable hotel revenue growth. The association provides hotel professionals and their partners with tools, insights, and expertise to fuel sales, inspire marketing, and optimize revenue through programs such as HSMAI Digital Marketing Strategy Conference, Adrian Awards, and Revenue Optimization Conference. Founded in 1927 and celebrating 90 years in 2017, HSMAI is a membership organization comprising more than 5,000 members worldwide, with 40 chapters in the Americas Region. Connect with HSMAI at hsmai.org, HSMAI Facebook, HSMAI Twitter, and HSMAI YouTube.