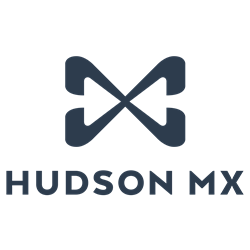 NEW YORK (PRWEB) June 12, 2019
Media executive JT Batson and a team of seasoned sell-side, buy-side, linear, and digital veterans today announced a new company, Hudson MX, and its flagship product BuyerAssistTM. A fully customizable, cloud-based platform, BuyerAssistTM complements the skillset, market expertise, and institutional knowledge of local media buyers, empowering them to deliver superior client results in record time.
Already, BuyerAssist™ is being used by the world's largest agencies to streamline their local media buying processes. First introduced commercially in September of 2018 in closed beta, the Company has onboarded buyers at scale at the top fifteen media agencies in the United States (according to RECMA) and buys have been completed in all 210 markets for nearly three hundred national advertisers. In 2019, 700+ buyers have used the platform to transact more than $2 billion in local TV ad buys across all broadcasters.
"Our early success demonstrates that agencies are committed to investing in software that positions their buyers for the future of local TV," said Hudson MX CEO and Founder JT Batson. "Hudson MX started because agencies are demanding a solution—we've just tried to listen. Q1 volume doubled that of Q4 and the back half of this year should double the front. Our strong agency relationships and customizable technology allowed us to quickly and quietly gain an industry foothold in the months since the product was introduced. Knowing firsthand how much this was needed, I wanted to invest all of our time and resources into building a great product versus wasting time talking about it."
"Speed and efficiency are key factors in evolving the local space," said Nancy Larkin, SVP, Managing Director Local Television, Horizon Media. "More and more is being asked of us by clients. We are working with Hudson MX because they are helping us evolve our business to meet those needs and to help set us up to be successful in the future."
"Hudson MX has brought a platform to market that is evolving the industry, bringing greater efficiency to the local investment process for Initiative and UM" according to Kathy Doyle, EVP, Local Investment, MAGNA. "By providing our buyers with modern software, local is nearing parity with our colleagues in the digital investment space, bringing greater speed, accuracy and accountability. We look forward to increased automation, as the sell-side partners continue to join the innovation game this summer."
To that end, Hudson MX has also launched AgencyCloud™, its comprehensive suite of APIs for broadcasters and their technology and data partners. AgencyCloud™ enables frictionless and error-free communication with agencies in a way that keeps buyers and sellers in full control of the transaction. Today, Hudson MX announces WideOrbit (https://bit.ly/2wJuFsc) as the first technology partner to integrate into the AgencyCloud™. Batson continued, "When I was the Chief Revenue Officer of a local broadcaster, I learned firsthand that one of the biggest things holding back local broadcast was the lack of modern buy-side tools. I only wish this solution had existed then—the impact would have been in the tens of millions of dollars a year range."
The unique career path of JT Batson inspired the founding framework for Hudson MX. He's had a seat on all sides of the media buying table—programmatic pioneer, CRO of a billion dollar local broadcast company, President of Digital for Donovan Data Systems/Mediaocean, VC at LUMA Capital Partners, and Entrepreneur-in-Residence at Accel and Greylock Partners. From each unique vantage point he was able to observe the damage caused by roadblocks in the ecosystem that over time had become perceived as permanent obstructions.
JT Batson concluded: "Both the buy-side and sell-side are under pressure to show the value of local TV. To do so, buyers need greater efficiency without sacrificing compliance and quality. The largest broadcasters recognize that buyers of their medium need tools as sophisticated as those used by digital buyers in order to deliver the full value of local TV. They also appreciate the fact that the team at Hudson MX has the collective background required to build next generation tools that respect the nuances of the local TV market. The Broadcaster's TIP initiative shows the broad industry support for investing in the future of the medium."
Founding Principles

Buyers and sellers are in control of all business rules and decisions
Sellers will materially benefit from buy-side adoption of modern software.
Solutions are agnostic to all partners, technologies, and data sources.
Software solutions must slot right into existing processes and systems to support how buyers and sellers are doing business today.
About Hudson MX
By creating modern software that empowers the local buyer of the future, Hudson MX is leveling the playing field between local TV buyers and their digital media peers. In 2019 its BuyerAssistTM platform was used to process $2 billion of local media buys for 30 leading agencies in 210 markets, servicing 294 national advertisers. The world's most respected media agencies and sellers are partnering with the Company to bring the process of local TV buying into the 21st Century for the benefit of today's advertisers. Hudson MX is looking to build on its initial success and expand its offerings by recruiting the best and brightest for its New York and Atlanta dual headquarters.
Media Contacts:
Code Morris for Hudson MX
Andy Morris
andy.morris@codemorris.com
917.710.1802
Pete Holmberg
pete.holmberg@codemorris.com
917.501.7434