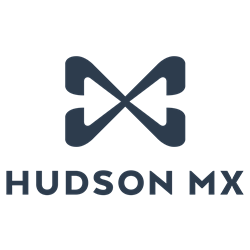 As the media landscape becomes increasingly fragmented, integrated media plans are in need of agile systems that talk to each other, as well as to other parties
NEW YORK and ATLANTA (PRWEB) February 24, 2020
Hudson MX, an advertising technology business providing media buying and media accounting solutions globally through a cloud-based SaaS platform, announced today that Ascential plc (LSE: ASCL.L), the specialist information, data and analytics company, has taken a minority stake in the Company with an investment of $10 million. The two companies will work together in strategic collaboration as Hudson MX launches the Private BETA of the first cloud-based cross-platform media buying and media accounting system. Already proven at scale in use with the top 15 agencies in the US (RECMA ranking) in local television and radio, Hudson MX is building off of their successful proof of concept with the introduction of buying solutions for all media types and media accounting.
Duncan Painter, CEO of Ascential, commented: "As the media landscape becomes increasingly fragmented, integrated media plans are in need of agile systems that talk to each other, as well as to other parties. Having witnessed the creativity roadblocks caused by rigid, regionally restricted technology, we are proud to be investing in software that empowers the advertising agency of tomorrow to win in the digital-driven world."
JT Batson, CEO of Hudson MX, commented: "Duncan and his team at Ascential understand the role that innovation plays in profitability and they remain committed to the long-term health of the agency ecosystem. This investment ensures that Hudson MX has the resources to solve agencies' needs at scale. We are honored by their belief in us and we couldn't ask for a better partner."
Painter added: "We learned about Hudson MX in our conversations with the executives of the large holding companies when it was referenced as one of the few technology companies focused on solving their business needs at scale. We are excited to help agencies bring that benefit to life through this investment in Hudson MX."
Hudson MX has created the first and only suite of modern, connected solutions for agencies, media professionals and their commercial partners. These custom unbundled platforms can be used together or separately to streamline and enhance all media buying and accounting workflows for any market:

Configurability for any type of media, order, market or currency
Robust, intuitive solutions that empower all types of media professionals
AgencyCloud™ suite of open APIs for agency vendors, sellers and other partners
Batson concluded: "This Private BETA is a big day for Hudson MX and our customers. Thanks to our deep relationships throughout the industry, we have come to understand what tools are needed for the next age of advertising, and we are excited to have a highly accomplished and knowledgeable group of partners on board with us as we enter Private BETA."
About Hudson MX:
Hudson MX provides media buying and media accounting solutions globally through a cloud-based SaaS platform. Founded in 2016 with a mission to bring the technology underpinning the advertising ecosystem into the 21st Century, Hudson MX has created the first modern, connected buying and accounting global solution flexible enough to meet any future needs. The Company is rapidly configuring its core platform, already proven in the local advertising ecosystem, to all media types and users. In 2019 its flagship BuyerAssist™ solution was used to process $5 billion of local media buys for 30 leading agencies in all 210 markets, servicing 300 national advertisers. Hudson MX continues to expand its team of 200+ by recruiting the best and brightest for its New York and Atlanta dual headquarters. Learn more about Hudson MX at http://www.hudsonmx.com, LinkedIn and Twitter (@HudsonMXinc).
About Ascential plc:
Ascential is a specialist, global, information company that helps the world's most ambitious businesses win in the digital economy. Our information, insights, connections, data and digital tools solve customer problems in three disciplines:

Product Design via global trend forecasting service WGSN;
Marketing via global benchmark for creative excellence and effectiveness Cannes Lions and WARC, and strategic advisory firm MediaLink; and
Sales via eCommerce-driven data, insights and advisory firm Edge by Ascential, leading managed services provider for Amazon Flywheel Digital, the world's premier payments and Fin Tech congress Money20/20, global retail industry summit World Retail Congress and Retail Week.
Ascential also powers political, construction and environmental intelligence brands DeHavilland, Glenigan and Groundsure.
Media Contact for Hudson MX:
Pete Holmberg
York24 Public Relations
Pete.Holmberg@York24.com
917.501.7434