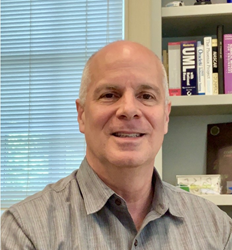 Eric Diez has vast experience in building large scalable teams to create high-demand, enterprise level applications that are mission critical to sophisticated users
NEW YORK and ATLANTA (PRWEB) February 07, 2020
Hudson MX, a cloud-based modern software company solving the problems of local media, announced today that Eric Diez has been named as Head of Engineering. Eric joins Hudson MX following a nineteen-year tenure with Turner Broadcasting. Based out of the Atlanta Headquarters, Eric will be overseeing the Company's rapidly expanding engineering team -- which has grown by 46 engineers in the last six months alone.
"Eric Diez has vast experience in building large scalable teams to create high-demand, enterprise level applications that are mission critical to sophisticated users," said JT Batson, Co-Founder and CEO of Hudson MX. "As we move forward in solving problems caused by limited, outdated, or non-existent technology, we are thrilled to have someone of Eric's caliber helping us chart the course."
"Hudson MX has built a modern solution with a flexible data model that anticipates the media types of the future," said Eric Diez. "This high availability technology allows us to move quickly and consistently with development, integrations and deployments. I have seen first-hand how intensely supportive leadership can drive innovation and I'm very excited to be working with this incredible team. And we are hiring!"
About Eric Diez:
Eric Diez joined Hudson MX following a nineteen-year tenure with Turner Broadcasting. Born into an engineering family, Eric attended Auburn University where he earned both his B.S and M.S. degrees in Mechanical Engineering specializing in numerical analysis, finite element analysis and digital image processing. From the start of his career with the Systems Technology Division of IBM in Austin, Texas in 1985, Eric was part of a new wave of engineers who had strong computer skills from day one. After five years as an engineer developing machine vision solutions, Eric left IBM and joined KnowledgeWare, a company founded by NFL legend Fran Tarkenton in Atlanta. While with KnowledgeWare, Eric developed and maintained CASE Tools that allowed large corporate IT departments to model and build enterprise software applications. In 1999, he joined Internet consulting shop iXL as a UML Analyst and was soon promoted to Technical Manager leading a team of backend developers responsible for building client E-Commerce websites. In 2000, Eric began his work with Turner Broadcasting, where he built a number of web based personalized gaming sites and content management systems for Cartoon Network and Turner Entertainment. In 2003, he began his work on Turner's GameTap -- the online subscription streaming service that supported more than a thousand nostalgic arcade and console classic video games -- as Co-Patent Holder and Head of Engineering. In 2007, he began work at CNN where he led a team that developed iReport.com, CNN's first User Generated Content citizen journalism website. In 2009 Eric transitioned to the Core Services team at Turner where he led the development of a bespoke content management system for cnn.com, video management and transcoding services, and a flexible Core Video Player (CVP) framework that could be easily customized and integrated with ad platforms and Comscore/Nielsen measurement services. As Head of Engineering for Hudson MX, Eric is based out of the Company's Atlanta Headquarters.
About Hudson MX:
By creating modern software that empowers the local buyer of the future, Hudson MX is leveling the playing field between local TV buyers and their digital media peers. Its BuyerAssist™ has processed billions annually in local media buys for 30 leading agencies in all 210 markets, servicing 300 national advertisers. The world's most respected media agencies and sell-side vendors are partnering with Hudson MX to bring the process of local TV buying into the 21st Century for the benefit of today's advertisers. Hudson MX is looking to build on its initial success and expand its offerings by recruiting the best and brightest for its New York and Atlanta dual headquarters. Learn more about Hudson MX at http://www.hudsonmx.com, LinkedIn and Twitter (@HudsonMXinc).
Media Contact for Hudson MX:
Pete Holmberg
York24 Public Relations
Pete.Holmberg@York24.com
917.501.7434