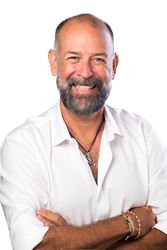 Through some of the most crucial developments in media over the past three decades, Eric Ronning has learned from the best people in advertising
NEW YORK and ATLANTA (PRWEB) December 13, 2019
Hudson MX, a cloud-based modern software company solving the problems of local media, announced today that Eric Ronning has joined the company as Vice President Sales, East Coast. A pioneer in streaming audio, Eric joins the Company from Jelli, Inc. where he served as Senior Vice President, Strategic Partnerships. Based out of the New York Headquarters, Eric will be hands-on throughout the process of establishing short-term value, facilitating mid-term setup, and securing the long-term solutions for the clients and partners of Hudson MX.
"I first became aware of Hudson MX through the positive word of mouth coming from people who readily admit to being pessimistic about the industry," said Eric Ronning. "They were flying under the radar so I had to do some homework to find them. Many people have failed trying to revolutionize the connective tissue between buying and selling advertising because they disrespected the existing infrastructure, but the team at Hudson MX is meeting the industry right where it is while showing them a future state that resonates with everybody and provides value at every step of the way. They have tailored their solution for reality -- not theory -- and I am proud to be here with them."
"Eric Ronning personifies the importance of great mentorship," said Jay Stevens, President of Hudson MX. "Through some of the most crucial developments in media over the past three decades, he has learned from the best people in advertising. And he brings that wisdom to our growing team. As we work to move the industry beyond legacy systems and help media buyers embrace the future, we are thrilled to have Eric on board."
Eric began his advertising career at Blair Radio -- a Los Angeles radio rep firm that eventually consolidated into Katz Media -- at the age of 19 in an era when ad buying and selling was largely conducted via phone and fax. He found his first of many mentors in the President of Blair, Patti Ruin. She taught Eric that radio was an art, selling media was an art form founded in authentic belief, and that when you're ahead of your time, the onus is on you to adapt. In 1999, Eric brought his radio and sales experience to Yahoo where he was mentored by advertising legend Jerry Shereshewsky who taught him the importance of presenting innovation in a familiar context and embracing the problems of new technology as fiercely as you embrace the promise of new technology. Following his time with Yahoo, Eric conceived and pioneered Ronning/Lipset Radio, the first and most successful digital audio representation company. Prior to its 2008 acquisition by Bain Capital, Eric -- along with the team he mentored -- innovated numerous processes still in use today and delivered value of digital assets to traditional national advertisers via new inventory created on Yahoo! LaunchCAST, AOL Music, MSN Music, Clear Channel Radio, and Slacker.
"Throughout the course of my career I have always had a great mentor and I will never go without one," Eric continued. "I always want to be part of something that others see as impossible, and to work through those kind of challenges you need brilliant, well-seasoned people who believe in you."
About Hudson MX
By creating modern software that empowers the local buyer of the future, Hudson MX is leveling the playing field between local TV buyers and their digital media peers. The world's most respected media agencies and sell-side vendors are partnering with Hudson MX to bring the process of local TV buying into the 21st Century for the benefit of today's advertisers. Hudson MX is looking to build on its initial success and expand its offerings by recruiting the best and brightest for its New York and Atlanta dual headquarters. Learn more about Hudson MX at http://www.hudsonmx.com, LinkedIn and Twitter (@HudsonMXinc).
Media Contact:
Pete Holmberg
York24 Public Relations
Pete.Holmberg@York24.com
917-501-7434