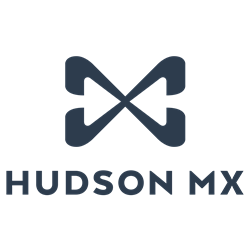 Hudson MX is teeing up local television to evolve by making it easier for the buy-side to digest a great deal of information, use the insights to make more effective ad buys for this crucial sector, and move more cars off the lots
NEW YORK and ATLANTA (PRWEB) August 28, 2019
Hudson MX, a cloud-based modern software company solving the problems of local media, and Comscore, a trusted currency for planning, transacting and evaluating media across platforms, announced today a strategic partnership that will enable buyers of local TV to buy inventory against IHS Markit (formerly Polk) automotive audiences at scale.
Through Hudson MX's AgencyCloud™ open APIs, Comscore's IHS Markit automotive data will be seamlessly integrated into Hudson MX's flagship product, BuyerAssist™. Now an agency's local buying team can support agency customized audience estimates at scale, a development that will ultimately enhance the marketing effectiveness of local broadcast TV inventory.
Advanced behavioral data for each individual program's audience -- such as ownership and purchase intention insights, in this case – has now become as readily available to buyers as traditional age/gender demographics.
"Behavior predicts behavior, demography does not," said Steven Walsh, Executive Vice President, Local Markets with Comscore. "The bar has been raised and clients are looking more at value and relevance of audience and focusing less on age and gender. The Comscore IHS Markit Data being integrated into the Hudson MX platform isn't derived from one-off, self reported surveys. It is data based on a privacy-conscious match of a home's viewing against their automotive purchase history and proclivity for future vehicle purchases and service preferences. Automotive drives local advertising, but the demographic of 'Men 25 to 54' is no longer a relevant surrogate even for that sector. Hudson MX is teeing up local television to evolve by making it easier for the buy-side to digest a great deal of information, use the insights to make more effective ad buys for this crucial sector, and move more cars off the lots."
"Explicit data empowers the buyer with program-level targeting capability and advances the art of the buy," said Will Batson, Co-Founder and Chief Revenue Officer of Hudson MX. "We learned from digital that targeted audience data makes inventory more valuable, but until now, activating this data at scale has been far too cumbersome due to the extensive labor and time required by the legacy systems. Through our software, we are empowering automotive clients, agencies, and local broadcasters to benefit from unprecedented behavioral intelligence and functionality. We are very excited to be partnering with Comscore and we look forward to further collaboration."
About Hudson MX
By creating modern software that empowers the local buyer of the future, Hudson MX is leveling the playing field between local TV buyers and their digital media peers. In 2019 its BuyerAssist™ platform was used to process $2 billion of local media buys for 30 leading agencies in 210 markets, servicing 294 national advertisers. The world's most respected media agencies and sellers are partnering with the Company to bring the process of local TV buying into the 21st Century for the benefit of today's advertisers. Hudson MX is looking to build on its initial success and expand its offerings by recruiting the best and brightest for its New York and Atlanta dual headquarters.
About Comscore
Comscore (NASDAQ: SCOR) is a trusted partner for planning, transacting and evaluating media across platforms. With a data footprint that combines digital, linear TV, over-the-top and theatrical viewership intelligence with advanced audience insights, Comscore allows media buyers and sellers to quantify their multiscreen behavior and make business decisions with confidence. A proven leader in measuring digital and TV audiences and advertising at scale, Comscore is the industry's emerging, third-party source for reliable and comprehensive cross-platform measurement.
Media Contacts:
Code Morris for Hudson MX
Andy Morris
andy(dot)morris(at)codemorris(dot)com
917.710.1802
Pete Holmberg
pete(dot)holmberg(at)codemorris(dot)com
917.501.7434
Neil Ripley
Comscore, Inc.
646-746-0579
press(at)comscore(dot)com