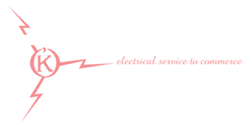 NEW YORK (PRWEB) March 05, 2021
NEW YORK, NY, March 5, 2021 –– Hugh O'Kane Electric Company Inc., an industry leader in telecommunications installation & maintenance, and electrical contracting services in New York City since 1946, praised New York City Department of Information Technology and Telecommunications (DoITT) Commissioner Jessica Tisch's decision to open a new poletop reservation period.
Mobile Network Operators (MNOs), Mobile Telecom Franchises (MTFs), and telecommunication contractors in New York City have been anticipating a reservation opening since Commissioner Tisch took the helm of DoITT in December of 2019. Poletop infrastructure is critical to the successful rollout of 5G infrastructure, playing a key role in helping close the digital divide and maintain economic competitiveness at a critical time in the City's history.
The full implementation of 5G will bring faster and more reliable online service to all New Yorkers, expanding access to public health and medical services; improving education by keeping students connected; strengthening public safety tools for first responders; increasing telecommuting capabilities and more – all while generating good-paying jobs.
To take advantage of the promise of 5G, telecommunications networks need to be augmented with 5G radios, connected by fiber optic networks, to distributed data centers. These small cells need to be densely deployed because 5G leverages high frequencies which cannot travel far. To ensure all New Yorkers benefit from the deployment, Commissioner Tisch focused the reservation on areas outside of Manhattan, with 75% of pole picks in the outer boroughs.
"Hugh O'Kane Electric is prepared to continue bringing 5G and small cell infrastructure to the New York City marketplace," said John O'Kane, executive vice president at Hugh O'Kane Electric Company. "This new reservation opening will help make the City a national leader in 5G, be a step forward in bridging the digital divide - connecting the many New Yorkers who don't have access to broadband today - and it will also have a positive impact on near-term job creation in the telecommunications industry."
O'Kane noted that the company has worked closely with IBEW Local(3) over the past twenty years to help train, develop, and maintain skilled electricians who are qualified to deploy next generation mobile networks. It has been building telecommunications infrastructure in support of MNOs and MTFs since the early 90s.
"We have been eagerly waiting this reservation opening as it will be the first reservation open since the approval of the 5G pole top shroud last year," O'Kane added. "We applaud the move and ready to get to work"
5G has the capacity to reach speeds up to 20 times faster than the current 4G LTE and has the ability to connect 100 times the number of devices. According to a study by Boston Consulting Group in partnership with wireless industry group CTIA, expanding 5G service in the New York metropolitan area will add up to 140,000 jobs and $77 billion in GDP within ten years.
Hugh O'Kane Electric is also a member of New Yorkers for 5G, a statewide coalition dedicated to educating elected officials, policy makers, and members of the public about the need for next-generation connectivity. The coalition includes members representing a wide array of industries, including healthcare, education, tech, economic development and more.
"New Yorkers for 5G applauds DoITT Commissioner Tisch's commitment to bring New Yorkers the next-generation connectivity they deserve and need to succeed," said coalition spokesperson Caitlin Brookner. "The pandemic has proven that reliable online access is no longer a privilege but a necessity. This long overdue reservation period is a good step forward that will undeniably improve New York City's economy and connectivity."
About Hugh O'Kane Electric
Hugh O'Kane Electric Company, Inc. (HOK) has been a leading provider of electrical & telecommunication construction and maintenance services to businesses in the Greater New York metropolitan area since 1946. HOK is licensed to provide services throughout New York City, Long Island and New Jersey. The company has installed power, lighting, fire alarm, security, data systems, specialty infrastructure systems, and specialty network systems for a wide range of industries and institutions.
The HOK telecommunications division provides leading-edge design, construction, installation and maintenance of state-of-the-art telecom networks for wireline, fiber optic, and wireless networks. With its staff of electricians and technicians available for immediate response, HOK specializes in high-quality, fast track jobs. The company's reputation is built upon attention to detail while meeting clients' time frames and budgets.
For more information, please visit http://www.hokane.com/.
About New Yorkers For 5G
New Yorkers for 5G was formed to educate residents, businesses, and decision makers about the importance of next-generation connectivity and advocate for policies that facilitate its success around the state. Its members represent a diverse array of businesses, organizations and individuals from every corner of the Empire State.
Media Contact:
John O'Kane, jokane@hokane.com, (212) 431-6007