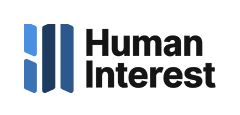 With this additional capital, we will continue to focus on making it easier and more affordable for employers to offer this important benefit to their employees.
SAN FRANCISCO (PRWEB) March 11, 2020
Human Interest, the affordable, full-service 401(k) provider for small and medium-sized businesses (SMBs), adds fuel to an already explosive period of growth through substantial funding, key additions to leadership and overall team, and a new headquarters in San Francisco's Financial District to match. In just seven months, the company has completed two rounds of fundraising – adding more than three times more capital than was raised during its first four years. The company is poised to increase access to retirement savings for workers employed by SMBs, most of whom don't currently have the opportunity to save through work.
"We believe every employee has the right to save for retirement. In the past year, we've made large strides in helping the 90 million working Americans who won't have enough savings for retirement," said Jeff Schneble, CEO of Human Interest. "With this additional capital, we will continue to focus on making it easier and more affordable for employers to offer this important benefit to their employees."
In August of 2019, Human Interest closed a $15.4 million Series B to add top talent, build new offerings, and accelerate distribution. Not even six months later, the company's strategy proved so successful that the team raised a $40 million C round, led by Oberndorf Enterprises, LLC.
"We are thrilled to partner with the Human Interest team to help American workers retire with dignity by increasing access to easy and economical ways to save," said Will Oberndorf, Managing Partner, Venture Capital.
The round builds on the company's key successes, including:

Modern Technology Platform: Human Interest has built a digital retirement benefits platform from the ground up, using modern technology combined with human expertise. The platform allows customers to launch a retirement plan in minutes and put it on autopilot, while delivering exceptional participation and savings rates for employees.
Top-Tier Talent: New talent joins the company across leadership, product, engineering, partnerships, sales, and customer support, bringing prior experience from Amazon, Google, LinkedIn, PayPal, Airbnb, Adobe, and Smartsheet to name a few, as well as from across the retirement and financial services industry. Human Interest moved into a new headquarters based in San Francisco's Financial District to accommodate the growth in headcount.
Trusted Partnerships: Working with benefits brokers, CPAs, financial advisors, and leading payroll providers like Zenefits, Human Interest has nearly tripled its average number of new customers per month, 85 percent of whom are investing in a 401(k) for the first time.
New Product Offerings: To broaden its offerings and impact, Human Interest added 403(b) plans at the end of 2019 to extend access to retirement savings for the employees of millions of nonprofit organizations across the country – a market that is underserved and often faces high fees and few options.
The new funding will be used to extend Human Interest's reach and enhance the customer experience through investments in product and technology, including integrations; more regional and national partnerships; and continuing to grow its passionate, expert team of professionals helping SMBs access a modern retirement benefit.
"We're committed to helping close the retirement savings gap," said Schneble. "Retirement remains one of the largest unsolved problems in this country. We've built a modern financial services platform, tailored to the needs of SMBs, and with more resources to grow our reach, Human Interest will bring fundamental wealth-building benefits to tens of millions of American workers who have been ignored by the old financial guard."