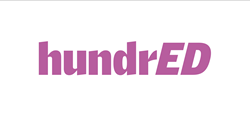 "While we are very proud of the work we are doing, just recognizing these incredible innovations is not enough, we also need to help them spread," said Saku Tuominen, Chairman & Creative Director of HundrED.
HELSINKI (PRWEB) November 06, 2019
In a commitment to help K12 innovations spread across borders, HundrED.org, a Finnish education nonprofit, today announced its third annual HundrED Innovation Summit, which will bring together 250 inspiring educators, innovators and education funders from November 4th-8th as part of Helsinki Education Week. At the event, HundrED will release its third global innovation collection, HundrED 2020, highlighting 100 of the brightest innovations in K12 education from around the world.
Shortlisted by HundrED's research team and Academy Members comprising of over 100 global education experts including teachers, leaders, academics, and students who have expertise in a range of contexts and perspectives in education, each of these innovations have been evaluated based on their impact and scalability. This year, HundrED 2020 includes representatives from every continent, all of whom have already demonstrated the validity and impact of their ideas with an average presence in over 10 countries.
Responding to HundrED's Innovators Funding Needs For Education Innovations report released earlier this year, the organization will also release its first, global Education Funders Collection at the Summit. The Collection highlights both for- profit and not-for-profit organizations who are investing in K12 education initiatives and demonstrate a shared passion for helping children flourish in today's world. The data collection consists of funders' target groups and regions, funding strategies, and an outline of their investment criteria.
"It's remarkable that the third biggest investment source for education innovations is self-funding. The innovators highlighted in our HundrED 2020 collection are so passionate about the future of education that they are willing to pay for their own efforts," said Lasse Leponiemi, Executive Director and Co-Founder of HundrED. "We hope the first-ever Education Funders Collection will encourage more venture capital, grant-giving and donations to provide opportunities for these inspiring global innovations to scale up and positively impact even more students and teachers around the world."
The HundrED Innovation Summit is renowned for providing an opportunity for education leaders and teachers to share best practices, celebrate and increase collaboration by spreading leading pedagogies and the latest education innovations around the world.
The Summit program is also scheduled to bring leading experts like Li Andersson, Minister of Education in Finland (Left Alliance); John Goodwin, Chief Executive Officer of the Lego Foundation; Teresa Lin, Chief Executive Officer at Sayling Wen Cultural & Educational Foundation; together with a group of youth ambassadors to foster youth engagement and leadership and discuss education's potential and how education leaders and students can drive positive change together.
"While we are very proud of the work we are doing, just recognizing these incredible innovations is not enough, we also need to help them spread," said Saku Tuominen, Chairman & Creative Director of HundrED. "If we are going to give every child access to the best possible innovations by 2030, we need to help bring our innovators, funders, educators and children to the same decision-making table."
At the Summit, the organization will also launch HundrED Connect, a platform providing exclusive and complimentary access to like-minded and engaged global innovators, implementers, advisors, educators, and funders. The featured organizations from the Funders Collection will be highlighted on the platform and will include information on target benefactors and regions, investment themes, support structures offered by funders, average grant amounts, and the eligibility criteria. This new platform is HundrED's way of creating a valuable global education network that helps innovations grow and spread.
Since 2016, HundrED has conducted research on innovativeness, impact and scalability in education. For more information on their research and Global Collections, please visit: https://hundred.org/en.
About HundrED
Finnish based, global nonprofit, HundrED discovers, researches and shares inspiring innovations in K12 education. HundrED´s goal is to help improve education and foster a movement through encouraging valuable, impactful & scalable innovations to spread, mindful of context, across the world. Since 2016, HundrED has been conducting rigorous research in all continents and selecting 100 inspiring innovations annually. All of the insights and selected innovations are documented, packaged and shared with educators around the world to easily implement and for free. For more information, please visit: http://www.hundred.org or join us on social media on Twitter at @HundrEDorg or Facebook at https://www.facebook.com/HundrEDorg/.
Media Contacts:
Alyssa Miller
alyssa@ammediaworks.com
973-615-1292
Pukhraj Ranjan
pukhraj.ranjan@hundred.org
+358 44 749 9210