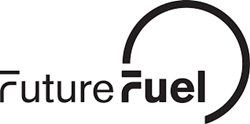 BOSTON (PRWEB) January 24, 2020
Simply shop online and automate cashback to your student debt, through FutureFuel.io's platform. The platform, which helps users crush student debt, and was previously only available as an employer benefit, today announced it is partnering with more than 450 retailers to launch a first-of-its-kind program to help all student debt holders take action to pay down student debt faster. Giveback by FutureFuel.io is one of many "snackable actions" that consumers and employees alike may take to accelerate the pay down of their debt.
In a recent study by FutureFuel.io, 62% of American's said paying down their student debt is a personal goal in 2020. And it's no wonder. At $1.5 trillion and growing, a figure that surpasses both consumer credit card and auto loan debt, student loan debt represents a major financial crisis in the U.S. FutureFuel.io's platform starts by integrating with users' student loan accounts to help users better visualize repayment and then automates payments to ensure the fastest and highest paydown. The power of the platform then comes in the form of gamified, 'snackable' actions, such as sweeping spare change towards debt, reassessing if the user is on the right repayment plan, and now, with the newly announced program, the ability to apply retailer cashback programs towards student debt.
Through the new shopping platform, titled Giveback by FutureFuel.io, all consumers can now benefit from taking snackable actions to pay down their student debt. The program is expected to fully launch this Spring, and interested consumers can sign up now, at https://futurefuel.io. By signing up for Giveback by FutureFuel.io, users can earn up to 30 percent "cash back" as credits toward their student debt balance when they shop online at a growing list of retailers and brands. To get started, users simply need to sign up, connect their existing student loan accounts to the FutureFuel.io platform, and install a free Chrome extension. Between now the full release, users can take advantage of FutureFuel.io's many other platform capabilities to save an average of $15,000 and a near half-decade off of their debt.
"Working with employers and their employees, we observed the power of accelerating student debt paydown through small, or what we call, snackable actions," said Laurel Taylor, Founder & CEO of FutureFuel.io. "This data demonstrates that when debt holders make micro changes, thousands of dollars and years of time can be taken off their paydown horizon. It is exhilarating to bring the full power of our platform strategy to serve all 45M Americans struggling with student debt. Giveback by FutureFuel.io is yet another way to empower the entire household to double down on their student debt paydown, in a way that feels painless and invisible, as it's simply integrated into the workflow of daily living. We're thrilled with the beta feedback and are looking forward to bringing everyone the full Giveback release later this quarter."
This announcement continues to demonstrate rapid business growth and product innovation from FutureFuel.io. In 2019, the company was named to both CNBC's Upstart 100 list - named as one of the world's most promising startups to watch, and top 20 startup to watch in 2020, by American Inno.
FutureFuel.io is backed by investors like Salesforce Ventures, Rethink Impact, Vulcan Capital, Fiserv, and the Financial Health Network (formerly CFSI), among other iconic institutions at the intersection of the future of work, fintech, and social impact.
About FutureFuel.io
FutureFuel.io exists to crush student debt for America's 45M borrowers. On average, we shave $15k and 5 years off of a user's student loans, through a personalized Student Debt FinHealth platform that optimizes repayment plans, automates the management of unruly student loans, and gamifies rewards points and spare change across the household. To learn more about FutureFuel.io, visit https://futurefuel.io/.