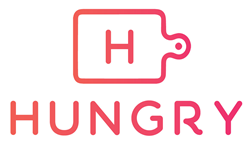 HUNGRY is one of 463 businesses from 29 countries to make this year's "Most Innovative Companies" list, and one of only ten companies featured in the "Dining" category.
ARLINGTON, Va. (PRWEB) March 11, 2021
HUNGRY, the fast-growing food tech platform known for providing best-in-class curated group experiences and food solutions, has been named to Fast Company's prestigious annual list of the "World's Most Innovative Companies."
Backed by celebrities and powered by the world's best sensory experience luminaries, HUNGRY provides groups with access to top chefs, world-class sommeliers, fitness gurus and other talented craft leaders. The company's early pandemic pivots and reimagined service offerings pushed the boundaries of what traditional tech-enabled catering operations were capable of achieving, and ultimately landed the startup on Fast Company's illustrious list of innovators and disruptors.
"This recognition from Fast Company is a huge accomplishment for HUNGRY," said Eman Pahlavani, HUNGRY founder and COO. "To be sitting at no. 9 in the dining category alongside household names like Panera Bread, Chipotle and White Castle is both humbling and motivating. It's a testament to our people-centric business model that continues to be fed by innovation and reinvention."
Fast Company's "World's Most Innovative Companies" list honors businesses like HUNGRY that have been resilient over the past year with a special focus on those that have turned challenges into impact-making opportunities. To compile the rankings, Fast Company's editors and writers sought out the most groundbreaking businesses across global industries and judged nominations received through a stringent application process.
"As evidenced by this listing, HUNGRY is fueling our industry with innovation, even amidst the backdrop of a global crisis," said Jeff Grass, HUNGRY CEO. "When our growth was flatlined by the pandemic, we dug deep, leveraged our proprietary technology and leaned into our startup grit to develop three new business arms. By July of 2020, we were experiencing record-breaking revenue growth while hiring hundreds of new workers and keeping hundreds more employed."
HUNGRY is one of 463 businesses from 29 countries to make this year's "Most Innovative Companies" list, and one of only ten companies featured in the "Dining" category. Since its inception, HUNGRY has donated more than half a million meals to people in need through its partnership with local food banks and Feeding America's nationwide network of food banks.
HUNGRY was recently named one of "America's Best Startup Employers of 2021" by Forbes and one of The Tech Tribune's "Best Tech Startups of 2021." HUNGRY was also ranked no. 41 on Forward Fooding's "FoodTech 500" list of companies.
To learn more about HUNGRY, visit tryhungry.com.
###
ABOUT HUNGRY
HUNGRY was founded by serial entrepreneurs Eman Pahlavani, Shy Pahlevani and Jeff Grass as a revolutionary technology platform connecting independent chefs with the $60 billion business and events catering market. HUNGRY has gained the attention of several high-profile investors, including the likes of Jay-Z's Marcy Venture Partners, Kevin Hart, Usher, Todd Gurley, Bobby Wagner, Ndamukong Suh and chefs Tom Colicchio and Ming Tsai.
HUNGRY is committed to improving the lives of those within the communities it serves. Through its 'Fight Against Hunger' program, HUNGRY donates one meal for every two meals sold via its platform. The company's 'WeRecycle' program promotes environmental waste reduction by offering biodegradable plates and cutlery with its delivered meals.
HUNGRY is headquartered in Washington, D.C. and has rapidly growing operations in Philadelphia, Atlanta, Boston, New York City, Austin and Dallas. For more information, visit tryhungry.com.
ABOUT FAST COMPANY
Fast Company is the only media brand fully dedicated to the vital intersection of business, innovation, and design, engaging the most influential leaders, companies, and thinkers on the future of business. The editor-in-chief is Stephanie Mehta. Headquartered in New York City, Fast Company is published by Mansueto Ventures LLC, along with our sister publication Inc., and can be found online at http://www.fastcompany.com.