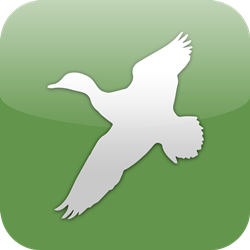 "For HLRBO, this is a big step," said Schubert. "It's our first venture outside the United States, and we look forward to learning more about what works and what doesn't."
MINNEAPOLIS (PRWEB) January 12, 2021
After experiencing great success providing a quick and convenient place for hunters to find hunting leases in the United States, HLRBO is taking its services North and expanding to Canada. 
CEO of HLRBO Heath Schubert says, "We have received numerous inquiries from landowners who wanted to list their property in Canada, and we have always had it on our list of things we would like to do when the time was right."
Currently, with the COVID-19 global pandemic, travel into Canada from the United States is banned, but as the world starts to reopen in 2021, HLRBO anticipates great demand to fish and hunt in Canada. In fact, demand for hunting and fishing licenses is spiking nationwide, including in Canada-bordering North Dakota. 
"For HLRBO, this is a big step," said Schubert. "It's our first venture outside the United States, and we look forward to learning more about what works and what doesn't."
Canadian hunters looking for hunting leases and Canadian landowners looking to lease out their property can do so by accessing HLRBO.com. 
HLRBO lists hunting leases by private landowners, corporate landowners, game farms, and hunting clubs. Best of all, HLRBO is entirely free.
HLRBO is the premier online hunting lease network. HLRBO'S mission is to be the first stop for hunters searching for a place to hunt. To fulfill that mission HLRBO provides listing options for private land owners, hunting businesses, hunting guides, and public land. HLRBO provides the flexibility for land owners and businesses to set their pricing and availability based on a traditional year lease, a monthly rental, weekly rental, daily rental, and even by hunting season. This makes it easier than ever for hunters to find the hunting opportunity they are searching for while giving land owners and businesses the flexibility they desire.