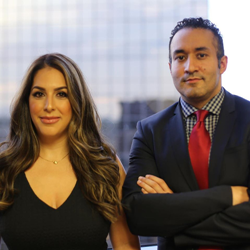 [The Huntington Plastic Surgery Institute] will be offering the skills of some of Southern California's finest board certified plastic surgeons in a welcoming and attractive setting.
PASADENA, Calif. (PRWEB) October 17, 2020
Huntington Plastic Surgery Institute, a medical group offering a wide variety of plastic surgeries and cosmetic procedures, is now open to patients of all ages and genders at its location in the heart of Pasadena. The clinic says that it will be offering the skills of some of Southern California's finest board certified plastic surgeons in a welcoming and attractive setting. The chief plastic surgeons at the institute, Huntington says, will be Dr. Sepideh Saber and Dr. Mort Rizvi.
The medical center says that Dr. Saber has achieved recognition for an approach that blends the abilities of an expert plastic surgeon with an unusual level of sensitivity. Huntington says that, as a woman and a mother, Dr.Saber brings a unique perspective to a male-dominated field. Dr. Saber herself adds that, while many women might feel more comfortable with a woman plastic surgeon performing mommy makeovers and other female-centric procedures, she has worked very productively with people of all genders. She adds that even fairly traditional males often feel they can benefit from a more empathetic approach based on careful listening to patients.
Moving on, the Huntington Plastic Surgery Institute says that Dr. Mort Rizvi is arguably one of the most versatile physicians working in California. Board certified in both plastic surgery and hand surgery, Dr. Rizvi has also worked as a craniofacial and reconstructive surgeon. He is also a widely noted expert in microsurgery, says the institute. After beginning his medical training in Maryland and then completing his residency at Houston Methodist Hospital, Huntington says that Dr. Rizvi has worked with some of the most prestigious names in Southern California medicine, including Los Angeles County + USC Medical Center as well as Children's Hospital.
The institute adds that it offers all of the most commonly obtained procedures including rhinoplasty (nose jobs), breast and buttock augmentation, liposuction, tummy tucks, and more. The medical center adds that it also provides such widely obtained facial rejuvenation procedures as surgical facelifts (rhytidectomy) and eyelid lifts (blepharoplasty). Also on offer are nonsurgical facial rejuvenation including Botox and fillers, says the institute. It says that, while many practitioners without MDs are legally allowed to provide injectables, there are important benefits in terms of safety and outcomes when these products are provided by a board certified plastic surgeon.
The Huntington Plastic Surgery Institute is located on the second floor of 3900 Congress Street approximately one mile from the 134 Freeway's Orange Grove exit in Pasadena. Readers interested in further information can call the office at 1-626-792-4385 or visit its website at https://huntingtonplasticsurgeryinstitute.com/.