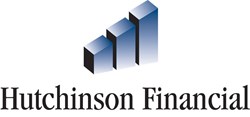 Choosing the right method can be a challenge.
Little Rock, AR (PRWEB) December 03, 2013
When it comes to investing, many consumers are in the dark regarding their available options and means of investing for the future. Hutchinson Financial, Inc., a financial planning firm committed to helping clients reach financial goals, recommends that consumers use the New Year as a catalyst to explore their investment options and begin planning for their financial future.
"This is the perfect time of year for consumers to start thinking about financial planning and investing. What better time to start anew than the New Year? If consumers begin to learn more about investment options now, they will have plenty of time to formulate a structured investment plan that can begin promptly in 2014," stated Eric Hutchinson, President of Hutchinson Financial.
In order to begin investing in 2014, consumers need to educate themselves on various investment vehicles, or seek expert guidance from a financial professional.
Hutchinson Financial's video, "Exploring Your Investment Options," does just that – it provides consumers with information on the most popular investment avenues available today, straight from the experts.
"You have a wide variety of approaches and investment vehicles to choose from," said Hutchinson. "Narrowing down those choices is sometimes a matter of personal preference, convenience or cost."
Hutchinson said there are three main types of popular investments for consumers: individual securities, mutual funds, and exchange trade funds or ETFs. In the Financial Briefing video, Hutchinson goes on to explain each type of investment vehicle.
Individual securities typically come in the form of stocks and bonds. With a stock, a consumer has a piece of ownership in a company, and with a bond, a consumer lends money at a specified interest rate for a certain period of time.
An alternative to individual securities is a mutual fund, in which a consumer can purchase a share in a diversified portfolio in a single transaction. Another option, is exchange traded funds, or ETFs. ETFs allow consumers to purchase a share in diversified portfolios that are traded on an exchange similar to the way stocks are traded.
Each investment vehicle has advantages and disadvantages. For instance, individual securities can build up significant transaction fees. Conversely, mutual funds require management fees, which can add up.
ETFs are often considered to be the most attractive, low-cost alternative to individual securities and mutual funds.
"Each has advantages and disadvantages," remarked Hutchinson. "Choosing the right method can be a challenge."
To learn more about how to begin investing and planning for the future starting at the New Year, please visit the extensive library of learning tools and resources available at http://www.hutchinsonfinancialinc.com.
About Hutchinson Financial
Hutchinson Financial, founded in 1988, is an Independent Registered Investment Advisory firm based in Little Rock, Arkansas. Hutchinson Financial, Inc. is a fee-only financial planning firm committed to helping all clients reach their individual financial goals. All Hutchinson team members who provide financial planning services and investment advice to clients have professional credentials such as Certified Financial Planner, Chartered Retirement Planning Counselor, Chartered Financial Consultant, Chartered Life Underwriter, or Accredited Investment Fiduciary. To learn more about Hutchinson Financial, Inc., please visit http://www.hutchinsonfinancialinc.com.