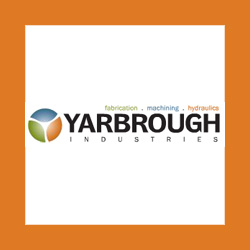 Springfield, MO (PRWEB) June 18, 2014
Hydraulic parts supplier Yarbrough Industries is currently offering a discount on all of its hydraulic parts through its new Facebook promotion—customers can receive a 10%-off coupon when they "like" Yarbrough Industries Facebook page.
Limited to one per person, the coupon is good until January 1st, 2015. All an interested party must do is go to the Yarbrough Industries Facebook coupon page, click on the "Like" button, and print out the coupon that appears on the next page.
The coupon allows the significant discount on all Yarbrough Industries hydraulic parts, including hydraulic motors, pumps, or valves. It also provides custom-built cylinders, pumps, motors, valves, power units, and Aeroquip hoses. Yarbrough Industries carries an incredibly extensive array of brands for all applications, including Hein-Werner, Porto-Power, BVA, Arrow, Blackhawk, Omega, SPX, Eaton, and Lamborghini, among dozens more.
Customers can also browse by parts, including hydraulic hoses, adaptors (standard and metric), couplers, valves, cylinders, filters, accumulators, oils, manifolds, pneumatic parts, oil coolers, gauges, log splitter pumps and valves, seal installation tools, hydraulic brakes, steering components, and much more, all 10% off with the Facebook coupon.
Yarbrough Industries offers a hydraulic parts gallery for browsing as well, found here. "Liking" its Facebook page is a savvy act over the long-term as well—fans of the page can keep up on the latest in hydraulic parts and may even be able to take advantage of future promotional deals.
About Yarbrough Industries
Yarbrough Industries has been providing on-time, cost-effective solutions for our customers since 1946 in the areas of Fabrication, Machining and Hydraulics. Yarbrough offers advanced-technology engineering and fabrication processes and the widest selection of machinery capabilities in the area. Yarbrough Industries is a premier hydraulic parts and service provider who carries or has access to nearly any hydraulic part customers need. The full-service repair and remanufacturing department and mobile service truck can handle any repair job, from pumps, motors and hydrostatic drives to heavy equipment and welding work.
Contact
Tod Pearson
http://yarbroughindustries.com
Yarbrough Industries
514 N. Fremont Ave.
Springfield, MO 65802
(417) 869-5344