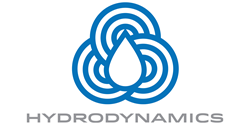 Flow Sentinel is the future of Smart Home Water conversation and control. FLOW SENTINEL is your 365 24/7 Smart Home Water Monitor, Control and protection for home or business.
SAN JOSE, Calif. (PRWEB) January 07, 2020
Hydro Dynamic Technologies LLC. Releases "Flow Sentinel", a Home Water Monitor With 300% Greater Resolution than Leading Competitor, at CES 2020.
This morning Silicon Valley tech company Hydrodynamics announced the release of its new smart home water monitor at CES 2020. Flow Sentinel employs dual ultrasonic and pressure sensing technologies to continuously monitor the health of home water systems and report pressure variation, leaks, temperature, and fixture-by-fixture water use directly to homeowners via the Flow Sentinel App. With their new product, Hydrodynamics addresses the growing demand for water conservation technologies and seeks to put homeowners at ease by ensuring the condition of their home water system is constantly being monitored for even the smallest leaks and damages.
Flow Sentinel's pressure sensor can detect changes in waterflow down to 0.03 gallons per minute, 300% the resolution achieved by Hydrodynamic's closest competitor, and the Flow Sentinel's ultrasonic waveform technology maps 100% of a home's water system 240 times a second allowing Hydrodynamics to offer to most sensitive and comprehensive real time water monitoring and leak diagnostic system on the market.
Great financial burdens are accrued by households with inefficient water fixtures or that suffer damages from leaky or burst pipes. "Even the smallest leaks can destroy hardwood floors, and cause damage to walls and ceiling that can cost hundreds of thousands of dollars to repair and remove families from their homes for months," said Hydrodynamics CTO Stephen Samuel. "We are confident that one day products like ours will be as ubiquitous as smoke detectors, relied upon by homeowners and families around the world to conserve water and protect their homes. We are excited to present Flow Sentinel as one of the first, and as the highest resolution device of its kind."
The Flow Sentinel is WiFi and Bluetooth enabled and syncs directly to the user's phone via the user-friendly Hydrodynamics app (compatible with Android 4.4+ and iOS 8+). Homeowners can remotely monitor the condition of their home water system, view fixture-by-fixture water use in real time, and will receive alerts in case of freezing risk and leaks. Users can also turn the house water off or on remotely, or in case of emergency, Flow Sentinel will do so automatically.
Flow Sentinel will be available in 2020. Hydrodynamics has held the patent for the remote monitoring and control of the home water line since 2015 (Patent # US8939016B2)
Flow Sentinel

Easy installation.
Dual ultrasonic and pressure sensing technology detects small leaks and cracks as soon as they emerge.
Temperature sensors monitor for dangerously high or low water temperatures.
Flow Sentinel turns house water off automatically in case of an emergency
Ultrasonic waveform maps entire water system for leaks 240/sec for real-time fixture-by-fixture water usage tracking.
Flow Sentinel App immediately alerts homeowners of leaks and dangerous temperature levels
App interface allows homeowners to monitor fixture-by-fixture water usage, scan for leaks or potential damage, and turn house water off or on remotely (App available for Android 4.4+ and iOS 8+).
WiFi and Bluetooth connectivity
Battery backup
Compatible with ¾", 1" and 1 ¼" pipe sizes
About Hydrodynamics
Hydrodynamics is a Silicon Valley tech company seeking to provide cutting edge solutions for home water conservation and water system management needs. Leveraging three decades of engineering experience. For further information about Hydrodynamics please visit our website https://hydrodynamics.ai/.