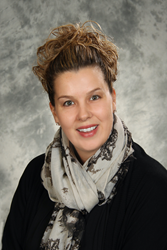 I am honored to be voted in as CEO from my peers to take on the leadership of this amazing team.
AUSTIN, Texas (PRWEB) October 07, 2020
hyperCORE International, a multi-national integrated research organization, has named Karri Venn CEO of the organization. Venn, President of Research at Canada-based LMC Manna, brings more than 22 years of research experience. LMC Manna is comprised of 20 sites and has been honored as a Centre of Excellence in Diabetes in Clinical Research and is a founding member of hyperCORE International.
"hyperCORE International is one of the premier integrated research networks in the industry and I am honored to be voted in as CEO from my peers to take on the leadership of this amazing team," said Venn. "In a time of uncertainty, research has a vital role in finding a solution to this pandemic and the future of research sites is changing rapidly of which hyperCORE International is poised to be leading."
The hyperCORE network is composed of 90 member sites across North and South America and offers streamlined efficiencies such as single budget and contracts, and shared platforms for rapid scalability; the network also offers unparalleled access to diverse populations and depth of expertise across all therapeutic areas including vaccine, metabolic disorders and dermatology.
About hyperCORE International:
Formed in 2019, hyperCORE International is a super network of highly experienced and awarded clinical research site/network companies. It is an industry leader, providing Phase I-IV clinical trial services with more than 90 active research sites across the globe. Its member companies have more than 100 years of combined experience and completed more than 6,000 studies helping to evaluate thousands of new drugs and treatments in more than 60,000 patients. Each member operates as an independent company but integrates common functions to streamline business and clinical operations through harmonization and sharing of best practices.
hyperCORE International is committed to the highest standard of research excellence with subject safety, data integrity, rapid study startup, competitive enrollment, and outstanding subject retention as top priorities. Its members have won numerous awards for performance, quality, and innovation.
Learn more at http://www.hyperCOREinternational.com