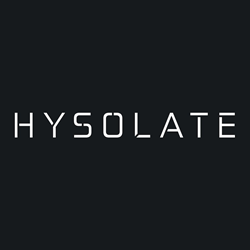 Hysolate's platform easily transforms devices into software-defined endpoints, creating a completely unrestricted user experience that is secure by design.
NEW YORK (PRWEB) August 01, 2018
Hysolate, pioneer of software-defined endpoints, is expanding its U.S. operations to meet growing demand for its productivity and security platform. The Israeli-based company, whose $8 million funding earlier this year was led by Innovation Endeavors and Team8, is hiring sales and marketing staff. Hysolate also announced that end-user computing veteran Jeff Fisher has joined as VP of Sales and Alliances.
"With cyber attacks increasingly targeting endpoints, user productivity is taking a massive hit. CIOs and CISOs have been locking down devices and limiting what end-users can access in order to secure endpoints. However, this compromised approach is taking its toll, and IT leaders are urgently seeking a better solution," said Dan Dinnar, Co-Founder and COO of Hysolate. "When they learn how Hysolate's platform easily transforms devices into software-defined endpoints—and creates a completely unrestricted user experience that is secure by design—they are blown away. We're excited to expand our US presence and capitalize on the huge need for endpoint innovations. Jeff's expertise in growing desktop virtualization companies will be invaluable in expanding our business."
Hysolate's secure-by-design, virtualization-based approach delivers a whole new level of user experience and productivity. End-users are free to access, install and work with whatever websites, apps, external devices and cloud services they need, without being constrained by security restrictions and without endangering or compromising corporate assets. Hysolate's highly secure environment also makes it an ideal platform for privileged activities of IT admins and users of payment systems like SWIFT.
"Vendors have spent decades trying to create solutions that ensure user productivity while securing corporate desktops, but everything always fell short. Even the most promising virtualization solutions, like VDI, weren't adequate for the vast majority of users so adoption never took off," said Fisher. "Hysolate solves the problems older approaches couldn't with its unique hypervisor platform, which sits below the desktop operating system and delivers a completely seamless user experience. I believe Hysolate has the most disruptive solution to hit the market in 20 years. I'm excited to join its stellar team and help grow the U.S. market."
Fisher brings more than 20 years of desktop virtualization and business development expertise to Hysolate. Most recently, he held VP of Strategic Alliances roles at KEMP Technologies and, before that, at RES Software, where he was instrumental in developing the company's long-term global growth strategy and solidifying its presence in key regions. Prior to that, he was VP of Business Development at Desktone (acquired by VMware), which he helped establish as a leader in Desktops as a Service (DaaS). Fisher also held senior business development positions at Microsoft and Softricity (acquired by Microsoft), where he built and managed the alliance that led to the acquisition. He started his career as a Sales Engineer at Citrix Systems. Fisher earned a Bachelor of Arts from Cornell University and Masters in Business Administration from Columbia Business School.
About Hysolate
Hysolate pioneered software-defined endpoints, the most innovative and reliable way to boost user productivity while securing user devices. The Hysolate platform leverages virtualization and sits below the endpoint operating system, creating a solution that is secure by design and enables unrestricted user experience. Customers include leading financial, legal and technology enterprises worldwide. Hysolate's team includes IT and cybersecurity experts who are veterans of VMware, Microsoft, CyberArk and Unit 8200 (Israel's NSA). Hysolate was launched by Team8, a cybersecurity think tank and company creation platform. The company is based in Tel Aviv, Israel with US headquarters in New York. Follow @HysolateNow http://www.hysolate.com