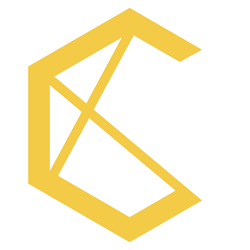 NEW YORK (PRWEB) July 31, 2018
CO2KN, developer of carbon-negative blockchain C4Coin, announced that Hytch Rewards will claim 700 of its CO2KN in the genesis block. The Hytch platform will generate carbon offsets based on ride sharing behavior of users.
Companies use the Hytch Rewards platform to incentivize employees and more directly connect them to the organization's sustainability goals. Hytch buys carbon offsets and retires them on behalf of Hytch users, who see "trees saved" on their iPhone or Android app whenever they carpool, rideshare, or use participating public transit.
"We're all concerned about the air we breathe," says Mark Cleveland, CEO of Hytch based in Nashville, TN. "Dirty air quickly gets personal. Climate change is a problem so big that most people disconnect, give up hope or simply can't see how their everyday actions could be part of saving our planet. We believe everyone wants to do their part, and that's why the Hytch Reward platform is growing so fast. We recently crossed over 3.0 million documented, shared and rewarded miles - that makes a difference!"
"Claiming these tokens from C4Coin represents our commitment to bringing like-minded companies together to tackle this urgent challenge," says Cleveland. "We are shifting the debate from arguments about the scope or gravity of our environmental situation to simply and easily rewarding individual efforts to do something about it in the everyday commute."
C4Coin is a blockchain-based rewards engine for environmentalism. Unlike other carbon credits, CO2KNs can be used to mine C4Coin, a crypto-asset similar to Ether. This process is the first viable opportunity for everyday consumers to get paid for their environmentally-conscious decisions.
"How do you get people to think first about carpooling and sharing rides, or make that switch to public transportation?" asks Aidan Krakowsky, CRO of C4Coin. "Hytch created the first universal reward platform to incentivize shared mobility. Working together, we incentivize consumers to make more environmentally friendly transportation decisions."
CO2KN has opened an invitation to others with valid carbon credit retirement receipts to follow Hytch Rewards' claim for CO2KNs in the genesis block. "The door is open for anyone to be counted among the earliest adopters of green blockchain technology," said Krakowsky.
Interested parties should keep an eye out for our upcoming token generation agreement.
About Hytch, LLC
Hytch is a social impact technology platform that inspires and rewards people for ridesharing. Hytching is the single simplest and most cost-effective action people can take to reduce their carbon footprint, help cut crippling traffic congestion and reduce costly parking. Apple and Android smartphones connect to the platform which enables companies and communities to sponsor customized incentives in order to achieve specific objectives such as shifting to off-peak commuting. User's see in the app "trees saved" as they share rides, and the company buys and retires carbon-credits to certify the carbon savings. Users also earn cash rewards in sponsored markets and will soon convert "trees saved" for Hytch Tokens (based on the CO2KN standard). Hytch Tokens will be exchangeable for online gaming tokens, cryptocurrency or cash. Recognized as a pioneering platform, Nashville, Tennessee-based Hytch received a Congestion Mitigation and Air Quality (CMAQ) grant from the Tennessee Department of Transportation. Hytch also earned the Nashville Technology Council's Emerging Company of the Year, the Tennessee Governor's Environmental Stewardship Award and recently, the Sustainable Transportation Award presented by the Tennessee Department of Environment and Conservation. To learn more about Hytch, visit HytchRewards.com.
About C4Coin
C4Coin is building a carbon-negative blockchain. The C4Coin network rewards individuals and businesses for protecting the environment by incentivizing the retirement of voluntary carbon credits. C4Coin uses a two-token blockchain model where CO2KNs are equivalent to one carbon credit (1 metric ton of carbon or equivalent offset) and C4Coins function as traditional crypto-assets. An innovative Proof-of-Burn consensus mechanism links the creation of C4Coins to the staking and burning of CO2KNs. Because carbon credits must be retired to earn C4Coins, use of the C4Coin network leads to emissions reductions. Find out more about C4Coin at C4Coin.org.