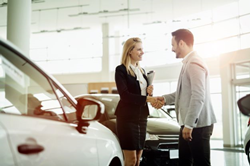 MORENO VALLEY, Calif. (PRWEB) March 15, 2023
Finding the right finance package for a vehicle purchase might not be easy as it sounds. Car shoppers near the Moreno Valley area in California can now get online preapproval for vehicle loans at Hyundai of Moreno Valley, a local automotive dealership that serves the driving public of the greater area of Southern California's Inland Empire. Interested parties can head over to the dealership website and fill out a simple online application form to get started with the process.
In order to be qualified for automotive financing, drivers must first have their credit approved. This process can be done succinctly and securely online at Hyundai of Moreno Valley. The process only takes a handful of minutes and makes the car-shopping experience both smooth and streamlined. Prospective buyers should enter their basic personal and employment information in the online application form. After submitting the application, a member of the Hyundai of Moreno Valley finance team will contact the applicant to guide them throughout the remainder of the process. As the team works with multiple lenders, banks and financial institutions, most customers get credit approval irrespective of their credit history. All the personally identifiable information collected through this application will be used by Hyundai of Moreno Valley Credit Application staff only for the purpose of facilitating a relationship or business transaction.
Drivers are encouraged to visit the Hyundai of Moreno Valley dealership located at 27500 Eucalyptus Avenue, Moreno Valley, California, 92555. Customers can also contact the dealership's friendly and professional customer care team by dialing 951-900-4248 for information on the online preapproval process for auto loans or additional assistance.