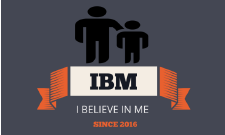 FREDERICK, Md. (PRWEB) July 16, 2020
Over the last 15 weeks, I Believe in Me, Inc. (IBM) has hosted weekly food drops, serving as the primary source of food for many Frederick County families who have been adversely impacted by COVID-19. Although positive cases are now low in Frederick County, many families are still without jobs, and in need of nutritious food.
I Believe in Me wants the community to know that they are a resource for critical grocery needs as well as hope during a challenging time. Anyone is welcome to attend food drops, which will be held twice weekly. On Monday, the drop will take place at Butterfly Ridge Elementary at 3:00 pm and on Thursday, at Thomas Johnson High School at 3:00 pm. Masks and social distancing are required.
"Were going to do this as long as the need is there," says Brad Young, the Board President for I Believe in Me, Inc.
Since the start of the COVID-19 crisis, IBM has served over 10,000 residents and sees the urgent need to continue this critical service. These important food drops were made possible by funders such as Second Street and Hope, United Way of Frederick County, Angel Lily Foundation, Delaplaine Foundation, Community Foundation of Frederick County, Strong Tower Church, Damascus Road Community Church and many more.
About I Believe in Me, Inc.
I Believe in Me, Inc. aims to improve interpersonal relationships between youth and their peers, their community and the society as a whole. Through mentorship programs, IBM aims to instill desire and love for learning within underserved youth. IBM provides an environment free from distractions that inhibit learning and inner growth. Our hope is to return back to the community, youths that are willing and able to meet society's challenges head on with the eagerness to solve them positively.
Connect with us on social media:
Facebook: @ibmfrederick
Instagram: @ibelieveinmeinc