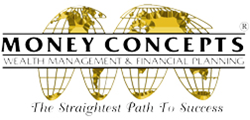 We have many benefits that can save the consultant money and increase their effectiveness in their practice. We feel we fit in perfectly with this group of like-minded individuals. IARFC COO, Charlotte Isbell
MIDDLETOWN, Ohio (PRWEB) November 20, 2018
The goals of the Money Concepts Conference is to provide tools and strategies for their members to finish strong and ensure success. A secondary goal is to network with a group of like-minded individuals who thrive on connection and celebrate each other's success. "We get inspired by these conferences," commented Money Concepts Executive Vice President Barry Dayley, MRFC. "For us it's a reunion of friends and business associates who share in the positive motivation central to Money Concepts ideals."
The IARFC and Money Concepts share a special bond in the area of the IARFC National Financial Plan Competition. Because of their commitment to the future of the financial services industry, Money Concepts has once again signed on to be a Corporate Sponsor. They will be visible at the Competition Finals during the IARFC Annual Conference in Nashville, TN March 20-22, 2019, and will be in the audience judging the 3 finalist teams. "We feel this competition gives the college students an insight into our world of dealing with clients looking for financial independence," continues Dayley. "I can tell you from experience, the students are fun to watch compete. It takes some fortitude to stand up in front of seasoned professionals and present their recommendations. They are outstanding representatives of our future industry."
In addition to the Competition connection, the IARFC team attending the conference will highlight the benefits of becoming an Association member. There are three levels of designations and credentials that are available to conference attendees – all which give credit to the consultants experience, education, licensing and ethical conduct. These levels highlight to the public that a consultant has a certain degree of competence and operate with integrity.
"We hope to show Money Concepts members the value of being a member of the IARFC," relates Charlotte Isbell, IARFC COO. "We have many benefits that can save the consultant money and increase their effectiveness in their practice. We feel we fit in perfectly with this group of like-minded individuals."
More information on the International Association of Registered Financial Consultants can be found by visiting their website http://www.iarfc.org. Conference attendees can stop by the IARFC booth and get to know the Association more in depth. The IARFC team will be on hand to answer questions and give guidance.