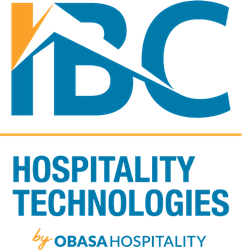 "This is an incomparable opportunity for our clients. This better positions our clients to receive more business, and because of their integration with IBC's distribution technology, they can receive more direct bookings from Google to help drive revenue growth and repeat business."
PHOENIX (PRWEB) May 16, 2019
IBC Hospitality Technologies, producer of industry-leading software and services designed to help independent accommodations owners and operators more easily manage and market their properties, announced today a direct integration into Google Hotel Search. IBC's hotelier clients will have instant access to accommodations seekers globally. In addition, the integration will provide hoteliers with direct bookings.
"This is an incomparable opportunity for our clients," says Mike Dunklee, CMO of OBASA Hospitality, the parent company of IBC. "Google is one of the most popular places for people to begin their search for accommodations. This better positions our clients to receive more business, and because of their integration with IBC's distribution technology, they can receive more direct bookings from Google to help drive revenue growth and repeat business."
"Existing customers of IBC are already live on Google's Hotel Search and we actively seeking additional hoteliers who want to benefit from the integration," says Dunklee. "IBC can professionally manage the metasearch of our clients through our proven MetaLogic program. MetaLogic is producing an average of 12:1 ROI for our customers. It also includes retargeting with the shortest look-back period in the industry, so our clients are only being marketed to warm lead candidates and not wasting their precious marketing budget."
For hotel owners and operators interested in working with IBC to get a direct metasearch listing with Google, please contact IBC at IBCInfo@obasa.com.
For more information on MetaLogic, visit IBC's MetaLogic Digital Marketing Solution.
About IBC Hospitality Technologies
IBC Hospitality Technologies lets hospitality owners and operators take back control of their business. Its all-in-one, all-accommodation software and services solutions provide complete data transparency to help properties more strategically target inventory distribution, manage revenue, improve ROI, and launch marketing and loyalty efforts across multiple labels and platforms.
The company is built upon decades of experience as an independent hotelier that shaped its products and services to help IBC clients compete with confidence. Today, IBC assists nearly 857,000 properties in 180 countries and has generated more than $23 million in reservations for its clients.
IBC is part of the OBASA Hospitality group of companies. To learn more about IBC, visit IBChospitality.com.
About OBASA Hospitality
OBASA Hospitality is a single source for innovative technologies and services for anyone seeking or selling accommodations in the online marketplace.
The company consists of IBC Hospitality Technologies and MyKey Global Accommodations. IBC is an all-in-one, all-accommodation software and services solution. MyKey is a leading furnished accommodations provider specializing in connecting insurance professionals and their policyholders with serviced apartment companies, hotels and independent providers of furnished accommodations, all on a single online platform. OBASA Hospitality is actively developing products and services as well as acquiring complementary businesses.
Learn more about OBASA Hospitality and its group of companies at OBASAHospitality.com.