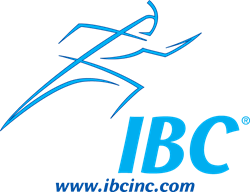 DALLAS (PRWEB) April 27, 2021
IBC will soon open its fifth container freight station (CFS) in Dallas, Texas. With the addition of the new station, IBC will operate five CFS's with others located in Chicago, Los Angeles, Miami, and New York.
The Dallas station's primary function will be to service IBC's e-commerce customers who desire to use U.S. Customs and Border Protection (CBP) Type 86 entry. By adding the fifth CFS facility in the IBC network, our overseas customers have strategic entry ports into the U.S.A., allowing them to have their parcels injected into various last mile providers closest to the ultimate delivery address. As such, they benefit from the lowest cost for last mile delivery.
IBC is the largest non-integrator operator of U.S. Customs and Border Protection ECCF facilities in the U.S.A. In addition to operating these facilities, the company's other service offerings include:
Global E-Commerce Parcel and Packet Solutions
In-House Customs Brokerage
Logistics and Cargo Services
Speciality Services for Time-Sensitive Goods
For more information, please visit our website at https://www.ibcinc.com/. You can also contact us at 888-744-7422.