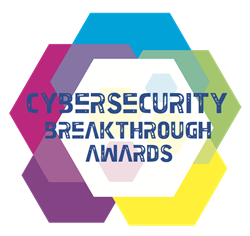 "iboss is designed from the ground-up for the modern, cloud-driven world, allowing network data from remote users to be secured directly in the cloud, eliminating the unnecessary data backhaul through VPN connections." - Paul Martini, iboss Co-founder and CEO
LOS ANGELES (PRWEB) October 14, 2020
CyberSecurity Breakthrough, a leading independent market intelligence organization that recognizes the top companies, technologies and products in the global information security market, today announced that iboss, the leader in cloud delivered network security, has been named the winner of the "Secure Web Gateway (SWG) Solution of the Year" award for the second consecutive year in the annual CyberSecurity Breakthrough Awards program.
iboss secures user Internet access on any device, from any location, in the cloud. Built 100% for the cloud, iboss delivers Network Security as a Service to ensure all Internet traffic is secured for compliance, web filtering, malware defense and data loss at all times. The iboss cloud platform ensures all the network security capabilities found in proxy appliances, without the appliances and at infinite scale, reducing infrastructure costs, reduces labor and is designed for the work from home and mobile future.
With iboss cloud, all network traffic is inspected before going to the cloud, regardless of user location and iboss cloud can force network traffic to business applications while preventing traffic to personal cloud accounts. iboss also delivers the ability for each customer to get dedicated source cloud IP addresses, which are associated with the organization. Any data traversing the global cloud gateways in iboss cloud will have a uniquely associated IP address that can be mapped to the organization. Users always appear to be accessing the Internet from within the organization regardless of location.
"As organizations implement a zero-trust and SASE model that allows users to connect directly and securely to any cloud application from any location, the iboss platform provides the perfect foundation for this cloud transformation," said Paul Martini, iboss Co-founder and CEO. "iboss is designed from the ground-up for the modern, cloud-driven world, allowing network data from remote users to be secured directly in the cloud, eliminating the unnecessary data backhaul through VPN connections. Our users see immediate results, with faster, more secure connections, increased end-user productivity and reduced costs. This 2020 CyberSecurity Breakthrough Award is strong validation of the success of our unique approach to security and proprietary technology."
The mission of the CyberSecurity Breakthrough Awards is to honor excellence and recognize the innovation, hard work and success in a range of information security categories, including Cloud Security, Threat Detection, Risk Management, Fraud Prevention, Mobile Security, Email Security and many more. This year's program attracted more than 3,750 nominations from over 20 different countries throughout the world.
"As a previous CyberSecurity Breakthrough Award winner, iboss is an established cloud security leader, and we are thrilled to see the Company continue to innovate, delivering fast and secure Internet access on any device, from any location, in the cloud," said James Johnson, managing director, CyberSecurity Breakthrough. "With their breakthrough cloud architecture, iboss is ensuring a smoother and more seamless transition to the cloud than any other security vendor and we are thrilled to once again recognize iboss for winning our 'Secure Web Gateway (SWG) Solution of the Year' award."
iboss cloud changes the way cloud security is delivered, allowing organizations to migrate from traditional network security appliances to security delivered in the cloud. Secure cloud connectivity is critical for cloud transformation and iboss makes this possible ensuring cloud adoption and acceleration is available to customers of all sizes.
####
About CyberSecurity Breakthrough
Part of Tech Breakthrough, a leading market intelligence and recognition platform for global technology innovation and leadership, the CyberSecurity Breakthrough Awards program is devoted to honoring excellence in information security and cybersecurity technology companies, products and people. The CyberSecurity Breakthrough Awards provide a platform for public recognition around the achievements of breakthrough information security companies and products in categories including Cloud Security, Threat Detection, Risk Management, Fraud Prevention, Mobile Security, Web and Email Security, UTM, Firewall and more. For more information visit CyberSecurityBreakthrough.com.
About iboss
iboss is a cloud security company that provides organizations and their employees fast and secure access to the Internet on any device, from any location, in the cloud. The iboss cloud platform provides network security as a service, delivered in the cloud, as a complete SaaS offering. This eliminates the need for traditional network security appliances, such as firewalls and web gateway proxies, which are ineffective at protecting a cloud-first and mobile world. Leveraging a purpose-built cloud architecture backed by over 190 issued and pending patents and more than 100 points of presence globally, iboss protects more than 4,000 organizations worldwide. To learn more, visit https://www.iboss.com/.