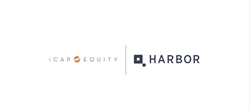 "iCap Equity is pioneering a more efficient and liquid model for real estate investment funds, where they can lock up capital without locking up investors," said Josh Stein, Harbor CEO.
SAN FRANCISCO and SEATTLE (PRWEB) September 16, 2019
Harbor today announced that iCap Equity is leveraging Harbor's blockchain-enabled alternative assets platform to enhance the liquidity in four real estate funds managing over $100M in assets. Through a new private marketplace, iCap Equity's more than 1,100 investors and 17 placement agents can compliantly buy and sell iCap securities with one another.
"iCap provides high-yield investment opportunities for investors, but those investments typically come with a 3 to 5 year lock-up period because they are based in real estate," said Chris Christensen, iCap Equity CEO. "Now, with Harbor, we are able to provide the same strong returns, but also an option for investors to more easily liquidate if desired. It provides the best of both worlds, and is a game-changer for not only real estate-based investments, but the entire alternative investment industry."
iCap Equity, through its unique preferred equity model, provides an attractive source of capital to builders and developers in the Pacific Northwest, while delivering high fixed rates of return to investors. Supported property types include multifamily, mixed-use, single family residences, light commercial (strip malls, small office buildings, retail), and condominiums. The funds pay a fixed monthly interest rate, offering a variety of yields up to 12 percent for investors.
"Technology that provides more liquidity among alternative assets could be transformational," said Michael Bradley, CEO, Bradley Wealth, an investment advisor firm that recommends alternative investments to its high net worth clients. "The use of blockchain technology will assist with the accommodation of investors with different time horizons in the same fund. This will aid investors who need liquidity by providing an early exit, while at the same time assisting other investors obtain access to alternatives that were previously closed. This technology is likely to result in greater efficiencies for investors who seek alternatives to augment their portfolios."
Bringing liquidity to traditionally illiquid assets
Real estate funds are part of the nearly $9 trillion alternative assets market. These private securities are almost completely illiquid today, in large part because of the transfer cost, legal process, friction, and escrow delay in the current paper-based transfer processes. A transition to digital private securities backed by blockchain technology brings efficiencies and automation to the secondary transfer process, allowing issuers to lift transfer restrictions while maintaining total compliance with laws and control of the process.
Through iCap Equity's private marketplace, investors and placement agents can match orders and transfer holdings in accordance with securities regulations. Harbor's platform enables both regulatory requirements and rules defined by iCap Equity, allowing only compliant transfers to occur. Proactive compliance safeguards are what allow iCap Equity to unlock secondary transfers among trusted investors and broker partners. Behind the scenes, blockchain technology is used to enforce the rules and securely record transfer of ownership.
"We ultimately chose to work with Harbor because of their experienced team, and more importantly their commitment to strict adherence of compliance with U.S. regulations," said Christensen.
For issuers like iCap Equity, enhancing fund liquidity options reduces the need to provide traditional redemption programs, which often come with steep discounts. The flexibility of allowing existing investors to liquidate when needed, even investors with small holdings, can also improve fund marketability. The ability to automate compliance using blockchain technology has the potential to connect qualified investors around the world through private marketplaces and exchanges to create larger pools of capital and more reliable liquidity.
"iCap Equity is pioneering a more efficient and liquid model for real estate investment funds, where they can lock up capital without locking up investors," said Josh Stein, Harbor CEO. "The Harbor platform allows iCap Equity to provide a better experience for investors and placement agents and offer liquidity options with fine-grained control over access and capabilities in the marketplace. Ultimately, we believe more liquid alternative investments will allow investors to allocate more of their portfolio to higher-return private assets."
The Harbor platform provides an online investor onboarding and verification workflow and allows iCap Equity to manage investors and placement agents in one system. Placement agents have their own portals to manage investors and an online workflow for investors to onboard and complete verifications and investment paperwork online. iCap Equity is currently onboarding its investors and partners under the new system and has already conducted several initial secondary transfers.
About iCap Equity
iCap Equity is a Seattle-based real estate investment firm that provides capital to small to medium-sized builders and developers in the Pacific Northwest through its innovative Bridge Equity Model. This model provides builders with the financing they need, and investors with high, fixed-rates of return, paid monthly. iCap Equity currently has over $100M in Assets Under Management, more than 1,100 investors and is currently raising its 5th fund. For more information on iCap Equity, visit icapequity.com or email us at inquiry@icapequity.com
About Harbor
Harbor Platform, Inc. is a blockchain-enabled technology platform that improves the alternative investment experience for investors, issuers and placement agents – from fundraising management, investor communications and controlled secondary transfers through private marketplaces. Harbor is backed by Andreessen Horowitz, Founders Fund, Craft Ventures, Vy Capital, Fifth Wall, Valor Equity Partners, and Pantera Capital. For more information, visit harbor.com.