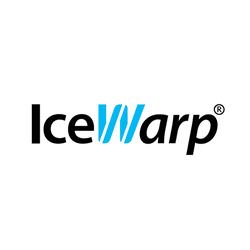 Of over 26 companies present, ten winners were chosen in 11 categories with IceWarp receiving the coveted "Best All Around" award.
Washington, DC (PRWEB) June 25, 2014
IceWarp has won the "Best All Around" award for the new WebRTC-based technology it presented at WebRTC Conference & Expo IV, held June 17-19 at the Cobb Galleria in Atlanta, Georgia, the global messaging solutions provider announced today. IceWarp was recognized for showcasing IceWarp Messaging Server, along with the pilot version of its IceWarp Mail for Cisco solution at an event demo session that offered Web-Based Real-Time Communications (WebRTC) implementation strategies and insights.
"We are proud our technology resonated so well with industry experts," said Ian Marshall, Marketing at IceWarp. "This award highlights IceWarp as a unique and innovation-driven company that replaces expensive and hard-to-manage messaging systems with cutting-edge solutions based on new technologies, such as WebRTC."
IceWarp Messaging Server is a Microsoft Exchange replacement that combines email, security, instant messaging, VoIP and more into one integrated solution. Later in 2014, IceWarp's voice and video technology will be powered almost exclusively by WebRTC technology.
IceWarp Mail for Cisco, featured heavily in the IceWarp event presentation, is a special edition of IceWarp Messaging Server that uses WebRTC technology to integrate directly with Cisco Unified Communications for applications such as voice, Cisco voicemail management, and instant messaging. It replaces Microsoft Exchange in an array of Cisco solutions, including Cisco Unified Communications Manager (CUCM), Cisco Unity Connection (CUC), Cisco Unified Presence (CUP) or Cisco Business Edition 6000, a new on-premise collaboration solution.
The highly-anticipated demo event, organized by TMC, Systemwide Media and PKE Consulting, was spread out over two evenings and featured live presentations by companies looking to showcase the latest in WebRTC technology. Of over 26 companies present, ten winners were chosen in 11 categories with IceWarp receiving the coveted "Best All Around" award.
"WebRTC has become quite popular for its ease of use and stability," notes Antonin Prukl, IceWarp Head of Development. "We have succeeded at putting the best of WebRTC inside both IceWarp Messaging Server and the new IceWarp Mail for Cisco, which we look forward to introducing to the Cisco community worldwide.
Already recognized as a leading email solutions provider and a viable Microsoft Exchange alternative, IceWarp is deployed in more than 20,000 organizations and supports over 50 million users worldwide. The company reinvents the messaging category by delivering all email, mobile synchronization, SMS, chat, voice and video capabilities in one integrated, extremely secure and easy-to-deploy solution. Its customers include everyone from market leaders like Marriott International, Inc., Verizon Communications, Inc., Burger King, Toyota, Time Warner, to thousands of small to midsized firms.
To download a free 30 day trial of IceWarp for Windows or Linux, please visit http://www.icewarp.com/downloads/trial/ or call 1-888-ICEWARP
For more information, please visit IceWarp (http://www.icewarp.com) or follow us on Twitter (@icewarp).
About IceWarp
IceWarp is a leading provider of comprehensive messaging solutions for every business class, size and niche. Building upon a decade of enterprise e-mail platforms experience, IceWarp offers organizations an all-in-one highly secure solution that enables their mobile workforce to communicate through any platform, be it e-mail, mobile synchronization, chat, SMS, voice or video. The highly scalable product can easily be used by organizations of all sizes, from SMBs to large corporations, delivering ease of deployment, exceptional reliability and scalability. IceWarp's solutions are available in over 40 countries through a comprehensive network of distributors.
http://www.icewarp.com
About TMC
TMC is a global, integrated media company that supports clients' goals by building communities in print, online, and face to face. TMC publishes multiple magazines including Cloud Computing, M2M Evolution, Customer, and Internet Telephony. TMCnet is the leading source of news and articles for the communications and technology industries, and is read by as many as 1.5 million unique visitors monthly. TMC produces a variety of trade events, including ITEXPO, the world's leading business technology event, as well as industry events: Asterisk World; AstriCon; ChannelVision (CVx) Expo; Customer Experience (CX) Hot Trends Symposium; DevCon5 - HTML5 & Mobile App Developer Conference; LatinComm Conference and Expo; M2M Evolution Conference & Expo; SmartVoice Conference; Software Telco Congress; Super Wi-Fi Summit - The Global Spectrum Sharing and TV White Space Event; SIP Trunking, Unified Communications & WebRTC Seminars; Wearable Tech Conference & Expo III; Fitness and Sports Wearable Technology (FAST) Expo II, WebRTC Conference & Expo IV; and more. Visit TMC Events for additional information.
About PKE Consulting:
PKE Consulting provides strategic consulting at the intersection of computing, networking, and communications. The company's primary focus is on how the integration of information and interaction can create value transformation for organizations. PKE Consulting services include organization planning for how to best utilize technologies for transformation. PKE Consulting also works to assure that the underlying network infrastructure is capable of supporting the new services. PKE Consulting provides services both to end user organizations and to vendors.
About Systemwide Media:
Systemwide Media is an integrated marketing company with a core focus on future trends in technology. We service communities of interest with conferences, tradeshows, webinars, and newsletters and provide community websites with the latest information in our industries.
TMC Media and Analyst Contact:
Ashley Baster
Connect2 Communications
(919) 435-9112
ashley(at)connect2comm(dot)com