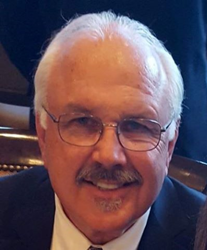 I am honored to do my part for Toys for Tots. We want to show children in need they are not forgotten at Christmas, or at any time.
BOISE, Idaho (PRWEB) November 04, 2019
Pennington is hosting a holiday toy donation drive for Toys for Tots as part of THE NALA's collective cause marketing program, which encourages businesses across the country to collect during this time of year. New, unwrapped toys can be dropped off at John L. Scott Real Estate, 6223 N. Discovery Way, Suite 100 in Boise from November 1 through December 6.
"I am honored to do my part for Toys for Tots. We want to show children in need they are not forgotten at Christmas, or at any time," said Pennington. "I have always been a big supporter of Toys for Tots. I used to take my kids out when they were younger and we'd fill up three shopping carts of toys to give to the Marines for Toys for Tots."
Toys for Tots, whose mission is to collect new, unwrapped toys each holiday season and distribute them as Christmas gifts to children in need, is a program run by the United States Marine Corps Reserve, which distributes toys to children who may not otherwise receive a gift for Christmas.
Toys for Tots plays an active role in developing one of our nation's most valuable resources, its children. It also unites members of local communities in a common cause each year during its annual toy collection and distribution campaign. Toys for Tots was founded in 1947, and since its inception the Marines have distributed over 530,000,000 toys to more than 244,000,000 children across the United States.
Mike Pennington has been a licensed real estate professional for almost 30 years. He is an expert in the local market and has a Master's Degree in real estate marketing. He specializes in new home construction and represents most of the area's premier builders. Mike's goal is not just to build homes, but dreams and relationships with his clients.
In fact, Mike's mission as a John L. Scott broker is transactional excellence and client satisfaction. That means he works tirelessly to make your home buying or selling process as efficient, stress-free and lucrative for you as possible. Mike is a President's Elite award winner for 2017 and 2018.
About Mike Pennington, John L. Scott Real Estate
Mike Pennington works with both buyers and sellers. He serves Boise, Caldwell, Eagle, Emmett, Fruitland, Garden City, Homedale, Kuna, Melba, Meridian, Middleton, Nampa, New Plymouth, Parma, Payette, Star, and Wilder. For more information, please call 208-631-6969, or visit https://mikepe.johnlscott.com/.
For media inquiries, please call THE NALA at 805.650.6121, ext. 361.