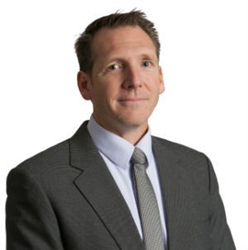 Very helpful and informative. I look forward to the Fall Webinar and any others Ideal may offer - Live webinar attendee
WOODBURY, Minn. (PRWEB) April 01, 2021
To provide cyber security education to Ideal Credit Union members and the community, Ideal CU Chief Marketing and Sales Officer Alisha Johnson teamed up with nationally recognized security expert Jim Stickley to host two live webinars on Tuesday, March 23, 2021. One webinar focused on personal security and the other explored the more advanced measures businesses need to take to keep their customer and employee information safe.
During the personal security webinar, Johnson and Stickley discussed online and mobile security, identifying phone scams, how criminals use the Dark Web and more. Questions from the live audience such as "Is it safe to have my computer remember my passwords?" and "How do I safely unsubscribe from spam email?" prompted answers to common situations faced every day when signing in online.
The business webinar addressed concerns of entrepreneurs and professionals in the security industry. Key takeaways included best practices for sending/sharing files, resources for preventing threats, and the top reasons having a Risk Management/Cyber Security program is essential for businesses of any size. Throughout the webinar, Johnson relayed questions from current Ideal CU business members wanting guidance on antivirus software, incident response models and how to get started with a proactive cyber security plan.
"As a financial, we have a unique responsibility to empower individuals and businesses to better protect themselves against cyber security threats," said Johnson. "Our partnership with Jim Stickley helps us do that. We feel privileged to be able to provide his expert knowledge and insights to our membership and the community."
Hundreds registered to attend the live webinars. "Very helpful and informative. I look forward to the Fall Webinar and any others Ideal may offer," stated one attendee in the survey. Others mentioned that they will be signing up for Ideal CU's weekly Cyber Security eNewsletter and expressed interest in re-watching the webinar recordings to take additional notes on the more technical insights.
Both webinar recordings are available now to watch any time on Ideal CU's website and YouTube Channel.
Ideal CU's webinar series is one part of an ongoing cyber security initiative in partnership with Stickley's company, Stickley on Security. This includes a new Cyber Security Feed now available on idealcu.com. Users can read through hundreds of articles written by experts in the field ranging from Identity Theft and phone scams to Mobile Security. The feed is updated daily and users have the option to sign up to receive the most recent articles via a weekly email newsletter. This resource is available to the community and no login is required to view.
Jim Stickley is the CEO of Stickley on Security and has over 25 years' experience in the cyber security industry. He has been involved in thousands of security services for financial institutions, Fortune 100 corporations, healthcare facilities, legal firms, and insurance companies. Through the years Stickley has discovered numerous security vulnerabilities in products such as firewalls, PKI servers, online banking applications, and PDA devices. He has been a consultant for the network stations FOXNEWS, CBS, and NBC as well as the Associated Press. Stickley has been featured in numerous magazines and newspapers including Time Magazine, Business Week, and Fortune Magazine. He has also been showcased on numerous television shows including NBC's "Nightly News", CNN's "NewsNight", CNBC's "The Big Idea", Anderson Cooper's "Anderson" and is a frequent guest on NBC's "Today Show."
Founded in 1926, Ideal Credit Union is a member owned financial institution that is dedicated to providing financial services driven by a sincere and personal interest in the needs of our employees, members and community. Ideal CU offers a complete range of services, including a full suite of digital banking products, savings, checking, loans, mortgage products, business services, investment services and more. Offices are located in Eagan, Hugo, Inver Grove Heights, North St. Paul, Stillwater and Woodbury. Visit idealcu.com for details and directions. Ideal has been voted "Best Credit Union in the East Metro" four years in a row by readers of the Stillwater Gazette, "Best Credit Union in the Forest Lake Area" by readers of the Forest Lake Times, and was named a 2020 Star Tribune Top Workplace. Equal Housing Lender.